In Ukraine, once again offered to rewrite textbooks
stories
. This time it is proposed to remove from them all references to friendship with Russia. The Minister of Education of Ukraine Anna Novosad made a corresponding proposal during a speech in Kiev at the Yalta European Strategy forum.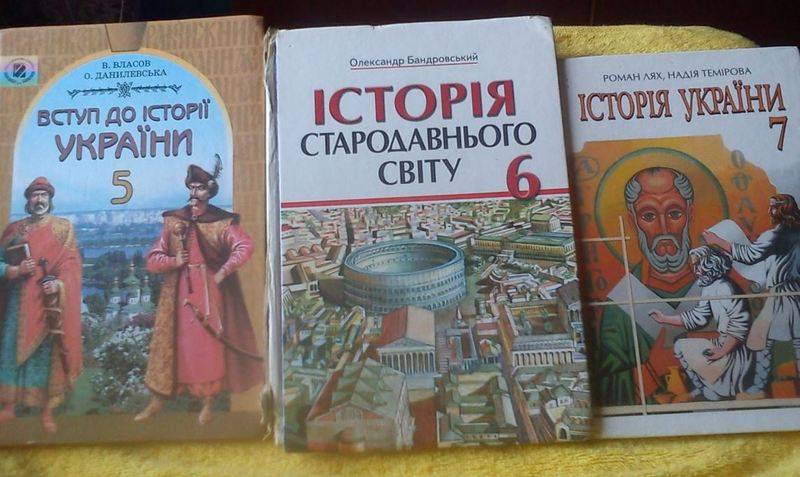 According to Novosad, the past five years after the "revolution" showed that Russia is an enemy of Ukraine, and in history books it is still written about friendship with the "aggressor". Therefore, she was convinced that history books should be rewritten and any mention of friendship with Russia removed from there.
The revolution of 2013-2014 and the war that began after changing the political identity and consciousness of society in different ways, and this must be reflected in the programs of our schools, in textbooks, in the way teachers teach. Five years have passed, and in many textbooks it is written that Russia is a friend of Ukraine, we still recall friendly relations with our enemy, so much needs to be changed here
- she said.
Novosad claims that all the problems of Ukrainian school education lie in the "inherited Soviet education system", which is built solely on fear that permeates all relationships.
The Ukrainian school, unfortunately, accepted the negatives of the Soviet system. It is often built on fear that permeates all relationships: teacher-student, teacher-director, director-parents. If we do not take away this fear, which fetters creativity and the ability to dialogue, then we will not be able to talk about successful citizens
- stressed the Minister of Education of Ukraine.
Note that the rewriting of history textbooks in Ukraine came to grips immediately after the Maidan coup. Moreover, textbooks often contain information that does not have historical confirmation, and historical facts are specially distorted to show the greatness of Ukraine and its "thousand-year history". Also included in the textbooks are topics that have no historical significance, such as the history of the creation of the Orthodox Church of Ukraine (PCU) and the provision of a tomos about autocephaly. Now the story of how Poroshenko bought a tomos will be studied in 11 classes.