The military confrontation between Russia and the United States may end in a nuclear conflict even if the parties do not want to use it. There are two more likely scenarios for starting a nuclear war. This was told by the head of the Center for International Security IMEMO RAS, Academician Alexei Arbatov, according to RIA
News
".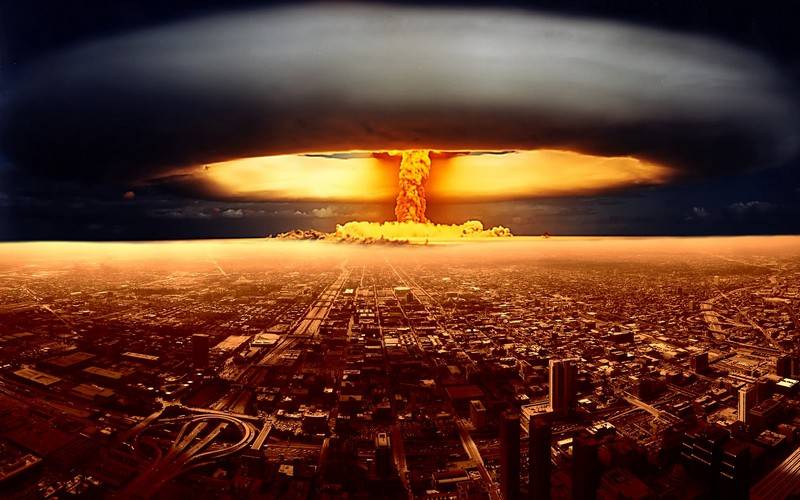 According to the academician, neither Russia nor the United States will go for the deliberate use of nuclear
weapons
in the event of a conflict, as they understand the consequences of its use and that there will be no winners in such a war. However, there are two more likely scenarios for starting a nuclear apocalypse. According to Arbatov, one cannot disregard the usual technical failure, as a result of which missile attack warning systems will work. If one of the parties responds to a false alarm with a real blow, this may lead to the start of a full-scale nuclear war. Also, this may not be a technical failure, but a provocation organized by terrorists.
The second scenario of the outbreak of a nuclear war involves the escalation of a local military conflict into a global one, when one side, anticipating its loss, uses tactical nuclear weapons to de-escalate, but this does not stop the second side, which also uses nuclear weapons.
The side that will start to lose may decide to use nuclear weapons to a limited extent to stop the conflict and carry out the so-called de-escalation. But in response to this use, the other side will also use nuclear weapons, and so the exchange of attacks will increase along the stairs of escalation: first from the tactical level, then from medium range, and then strategic
- explained Arbatov, adding that the termination of the INF Treaty only "exacerbates the situation."