In Britain, the development of the latest VICTA speed boat, capable of immersing in water and moving there for some time, has begun. According to "Nplus1", the boat is created for combat swimmers.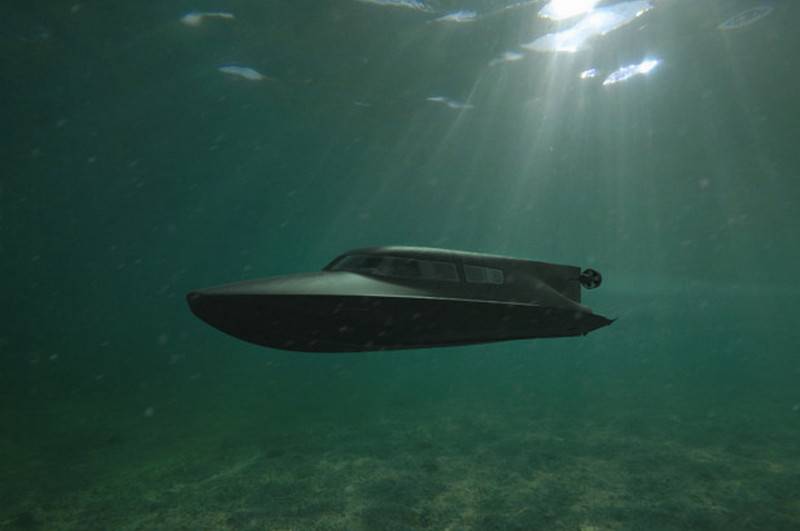 The British company SubSea Craft presented a draft surface boat designed for quick and covert penetration of enemy territory. The boat is capable of diving and delivering combat swimmers like a submarine. The developers are positioning the development as a replacement for the submarine sabotage using submarines or other methods. It is reported that this method is safer than throwing mini submarines, and, more importantly, cheaper.
According to published information, a boat in the surface position can reach speeds of more than 30 knots and overcome up to 250 nautical miles. It accommodates 8 fighters with full gear. The transition from surface to underwater takes up to 2 minutes. The depth to which the boat is able to descend is not reported, but it is known that in the underwater position it is able to overcome up to 25 nautical miles at a speed of 8 knots. Movement under water is provided by two electric motors with 20 kilowatt each. Management at depth is carried out by four screws.
In the surface position, the boat is powered by a 725 hp diesel engine. The hull of the boat is mainly made of composite materials. The dimensions of the boat are also not given, but it is reported that it can be transported by C-130 Hercules transport aircraft or by CH-47 Chinook heavy transport helicopters.