Tanks
T-72 and T-90 of the armed forces of India in the near future it is planned to equip with new ammunition, which are produced in India itself.
We are talking about armor-piercing feathered sub-caliber shells - BPS (APDS) for the 125-mm tank guns.
The decision to transfer the T-72 and T-90 tanks to local ammunition was made during a meeting of the Defense Procurement Council.
Rajnat Singh chaired this council. The key parameter in this case was the Do in India program.
It is noted that the Indian army has several modifications of Russian tanks, including the T-90С. Also, agreements were reached with Russia on the purchase of 464 T-90MS tanks, which in India were called "more deadly for the enemy."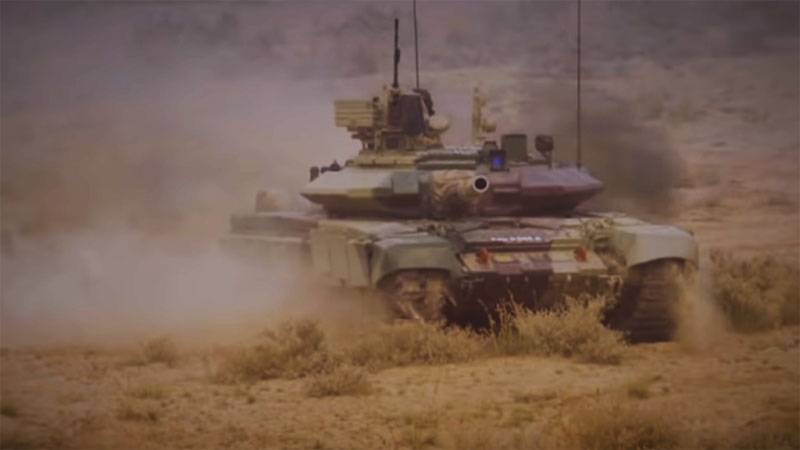 At the same time, during the meeting, the topic of delays on the part of Indian companies on the implementation of the defense order was raised. Thus, the Avadi plant, which received the right to produce 1 thousand T-90C tanks under a Russian license by 2020, has delivered to the Indian army no more than 400 of such vehicles today. 600 cars for the year the plant will not be able to deliver in any case. In this regard, they are looking for ways to fulfill the contract with the Russian Federation in terms of time.
Rajnat Singh called on Indian industrialists to intensify their work in the framework of "improving tanks to increase their lethal impact in the event of a clash with the enemy." The theme of the use of APPS ammunition on the T-72 and T-90 was specifically highlighted.