The Soviet fleet, which in its power followed the US Navy, although it did not pay much attention to the development of aircraft carriers, created a considerable number of them after the Second World War. At the time of the collapse of the USSR, nine ships of this type were built or were on the slipways, and today in Russia you can see only one of them - the Kuznetsova. Why did it happen? This question is asked by Sohu.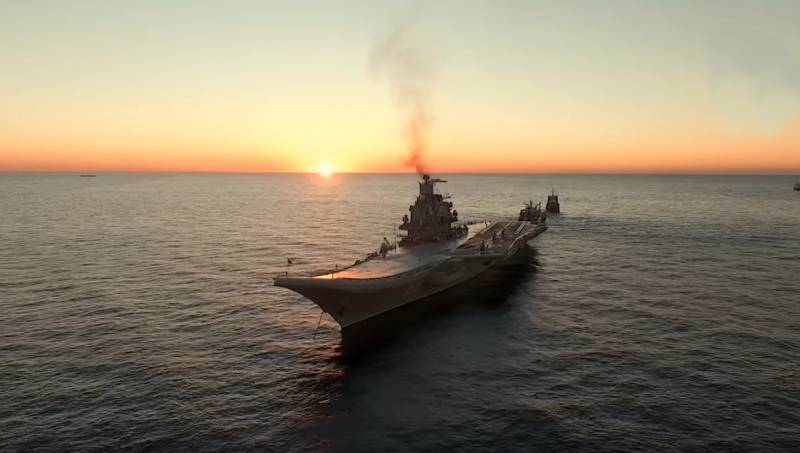 According to the Chinese publication, after the collapse of the Soviet Union, seven of them went to Russia. Two units were Moscow-class helicopter carriers with a displacement of 15 thousand tons. They have served since the 1960's and were in a worn condition. Moreover, these were difficult times for Moscow, so the ships were soon decommissioned.
Still got four aircraft carrier type "Kiev". The eponymous lead ship and the first production Minsk were bought by the PRC and today work in amusement parks in Tianjin and Nantong. The third Novorossiysk was transferred to South Korea for 13 million dollars, which, wishing to master this type of armament, dismantled it in parts. According to Sohu, the most legendary was to be "Baku" (renamed "Gorshkov"). After 10-year repair, it was sold to India for 2,9 billion dollars.
The only aircraft carrier remaining in Russia is Kuznetsov, "stolen" from Ukraine the day before the collapse of the USSR
- the publication interprets.
Two out of nine aircraft carriers remained at the Ukrainian shipyard, as they had not yet been built. Of these, the Varyag ready for 68% was rebuilt by China into the modern aircraft carrier Liaoning.
He is considered one of the best of this nine aircraft carriers!
- writes Sohu, regretting that the second aircraft carrier "Ulyanovsk" with a displacement of 80 thousand tons was dismantled in the United States, being ready for 40%.
The construction of nine aircraft carriers became evidence of the power of the former Soviet
fleet
[...] As a result, only one remained. The rest are sold or dismantled. This suggests that today's Russia is no longer the Soviet Union militarily!
- summarizes the publication.