Surface ships will soon learn to hit submarines using conventional artillery guns. According to Jane's, BAE Systems is developing a special ammunition designed to destroy submarines.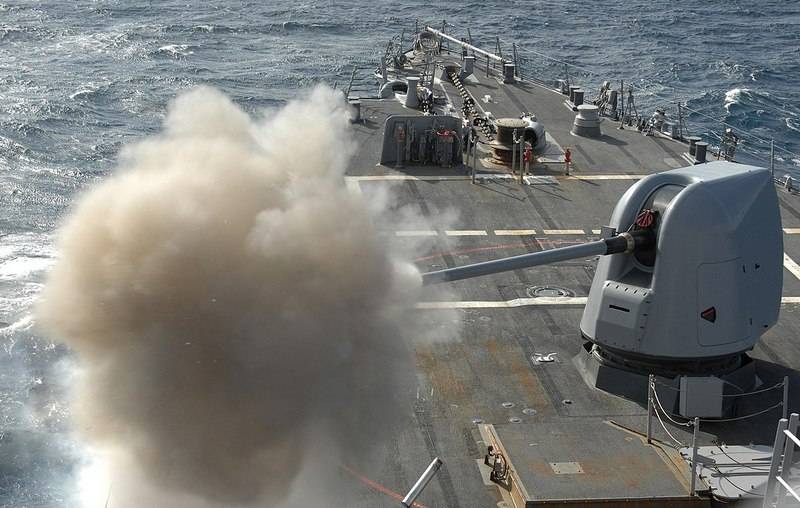 Specialists from the British company BAE Systems have begun developing a special artillery shell for the 5-inch naval guns (127-mm - approx. BO), capable of hitting submarines. According to available information, this ammunition will consist of two parts: a fired container and a projectile with a main charge.
It is assumed that after firing such a projectile from a conventional weapon, the ammunition flying over an underwater target will fire a sub-caliber projectile with a small charge, which will already go to the water with the help of the tail rudders, where the main charge will fire at a pre-programmed depth. The company does not give other details of the new project.
According to the company, at the moment the project, called Kingfisher, is at the stage of preliminary design and some details may change in the future. However, in BAE Systems it has already been called a budget solution for the destruction of enemy submarines as opposed to more expensive torpedoes and mines.
Kingfisher project presented at the international exhibition DSEI 2019 in London. BAE Systems hoped that in the future the military would pay attention to the development and the company would receive a large military order for the production of these ammunition.