The Ministry of Defense of Ukraine intends by the end of this year to purchase a batch of Javelin anti-tank missile launchers, as well as missiles for them, in the United States. This was reported by the press service of the Ukrainian military department.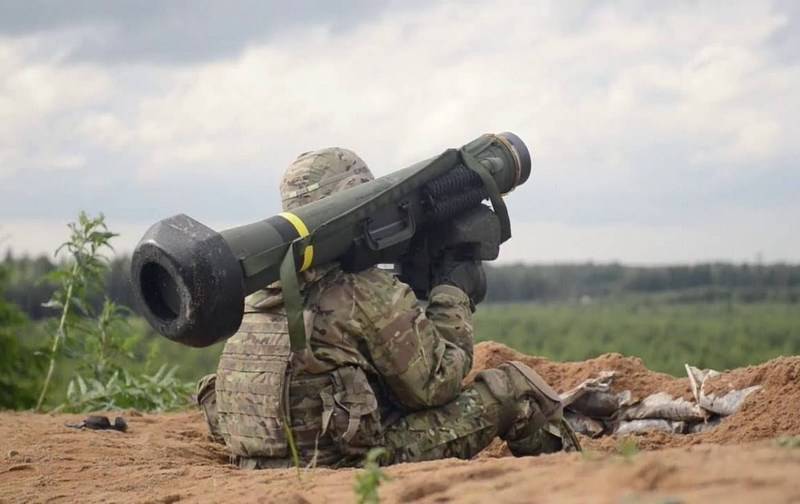 According to the Ministry of Defense of Ukraine, direct purchases of American weapons, including Javelin anti-tank systems, are planned as part of the U.S. government's FMS program (the program for the sale of arms and military equipment to foreign forces) and have already been ongoing since the beginning of 2019. At the same time, the military department refused to give the exact number of requested complexes and missiles to them, as well as the amount and timing of the proposed transaction.
Starting from 2019, the Ministry of Defense of Ukraine has planned direct purchases of US Javelin anti-tank missile systems and missiles for them under the program of the US government FMS
- said in a statement.
As previously reported, in early August, Kiev requested Washington to sell a "large batch of Javelin ATGMs for defensive purposes." When a decision is made on this issue, it is not reported.
It should be noted that the armed forces are already armed with ATGM data obtained in the 2018 year. Then Kiev received 37 launchers and 210 anti-tank guided missiles for them. One of the conditions for obtaining Javelin by Ukraine was a ban on the use of anti-tank systems in the Donbass. The Ministry of Defense of Ukraine refused to discuss this ban, saying that the issue of control over Ukraine's use of anti-tank systems by the United States is classified.