Former Ukrainian Foreign Minister Pavel Klimkin sharply spoke out about the initiation of a criminal case against him. This case was initiated by the National Anti-Corruption Bureau of Ukraine (NABU). Wording: "for abuse of power."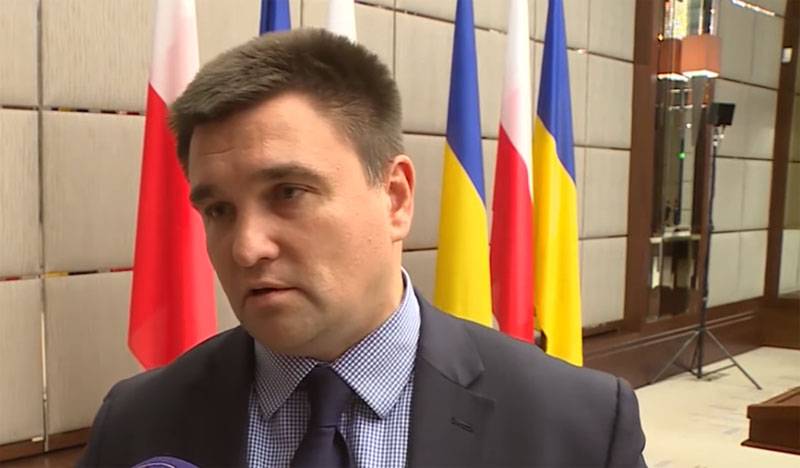 Klimkin submitted a commentary on the case brought against him for the Ukrainian branch of Radio Liberty.
Klimkin said that he respects the principle of the rule of law, but in this case he has no censorship words to describe the situation.
Klimkin:
I have no censorship words. This is not even a NABU jurisdiction.
Klimkin threatened retaliation, saying that "someone" really wants to damage his reputation.
Meanwhile, it became known that the lawsuit was filed in NABU by the former People's Deputy of the Verkhovna Rada from Oleg Lyashko's Radical Party Viktor Vovk. According to Vovk, Klimkin and Poroshenko abused the power by signing the "anti-Ukrainian Minsk agreement".
According to Pavel Klimkin, "you need to look at the Minsk agreements in order to understand that this is pure politics."
The criminal record-keeping was started by the Solomensky court of the Ukrainian capital.
Recall that a few weeks before Klimkin's resignation, President of Ukraine Vladimir Zelensky criticized the then Foreign Minister for "acting on his own". Klimkin at that time made statements that did not fit with the position of the president.