The ships forming the surface component of the escort of the attack aircraft carrier group "Harry S. Truman", on September 12, left their home harbors to begin patrolling the oceans. The core of the AUG - the USS Harry S. Truman aircraft carrier (CVN-75) - was not among them. In this regard, the very concept of "carrier strike group" should be called into question. There is a certain wing on it, but this is clearly not the same wing that Harry S. Truman himself has.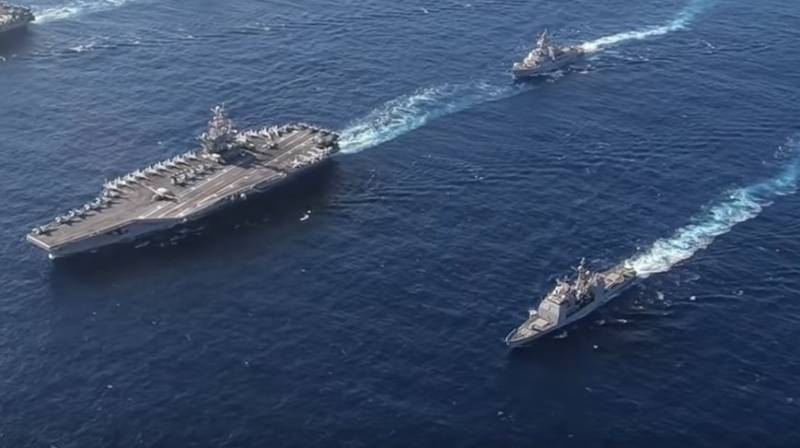 From AUG to SAG
Experts still continue to assess his condition after the group's flagship failed at the end of August due to a malfunction in the power distribution system.
Repair of the aircraft carrier continues, and every effort is made to return the aircraft carrier and [attached to it] aircraft wing as soon as possible
- noted in a statement by the US Navy.
At the same time, the time during which it is expected to diagnose and fix the problem remains unclear. Against this background, it was decided to create from a surface ship its own group without an aircraft carrier and an air wing (designated as SAG - surface action group). It includes destroyers URO class Arleigh Burke USS Lassen (DDG-82) and USS Farragut (DDG-99) from Mayport, the same type USS Forrest Sherman (DDG-98) and USS Normandy missile cruiser (CG-60) class Ticolonderoga H . The SAG was assigned the MH-60R PLO rotorcraft squadron from the HSM 72 helicopter naval squadron from Jacksonville Air Base.
So really a full-fledged group, minus the aircraft carrier and air wing. But a full-fledged, very capable group is going to answer the call of the nation in this great competition of forces
- said Vice Admiral Andrew Lewis, commander of the 2nd
fleet
.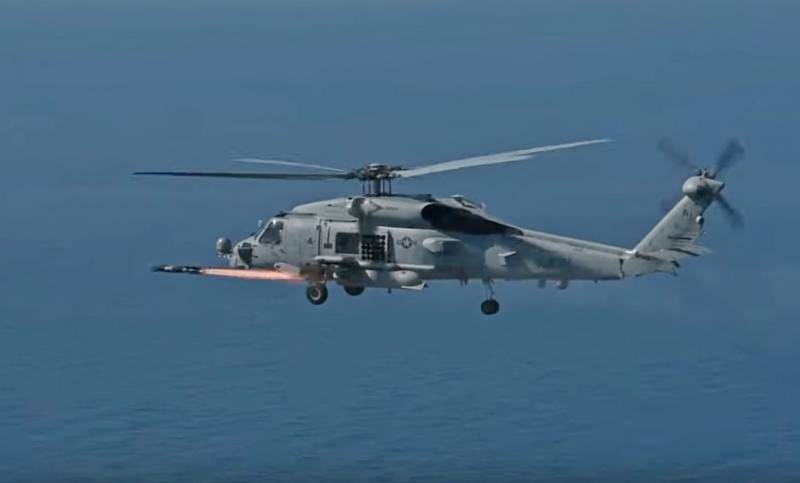 MH-60R
Extremely rare case
According to him, the deployment of SAG was the first case of deployment on the East Coast since 2006, recognizing that this situation is unusual and unsuccessful.
The situation with Truman is frankly unsuccessful [...] No one wanted this misfortune to happen [...] But we still have enormous potential
- explained the commander.
As USNI News explains, deploying an AOG without an aircraft carrier is "a largely unprecedented move by the [military] department." Previously, this situation was quite rare. So, in January 2013, the escort left without USS Nimitz (CVN-68), which faced an urgent technical problem. However, he reunited with the group in March. Now the timing of the return of the flagship is completely unclear.
As Lewis noted, an aircraft carrier has a deterrent effect, but cruisers and destroyers have the most popular capabilities for the Navy:
So this is a very capable group [...] An aircraft carrier is a monster. It appears off your coast and, if you are not our friend, you quickly become our friend [...] There is no doubt that this effect is lost with smaller ships, but these ships are really very capable.