The US Navy conducted special demonstration tests of a promising minesweeper robot capable of locating, determining the type and destroying sea mines. It is reported
Defense News
.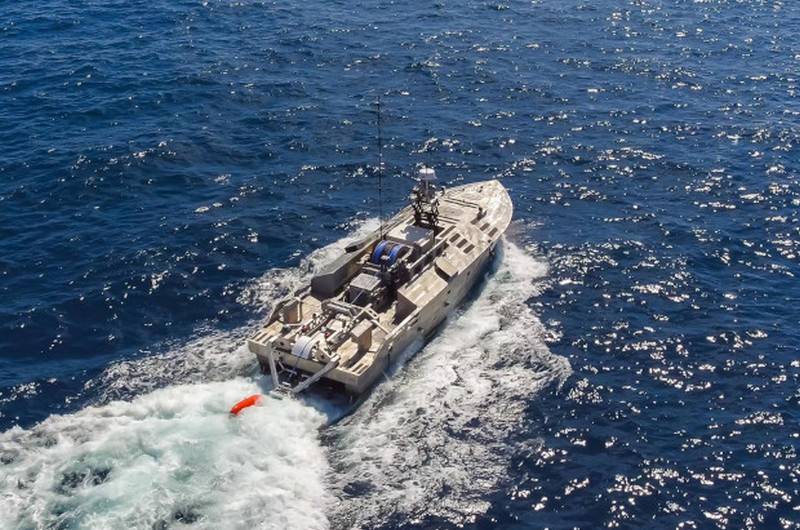 The US Navy showed a promising minesweeper, which during the demonstration managed to detect and neutralize sea mines in one pass without the need to enter the ship's danger zone with people on board. This concept of detection and destruction of mines using robotic means is actively promoted by the American
fleet
. According to the publication, work on the creation of a fully automated ship capable of independently conducting all mine action is close to completion.
The prototype of the robot participating in the demonstration tests was created on the basis of the autonomous boat CUSV, developed by the American company Textron. The minesweeper's radio range is 140 km, the battery life is 20 hours. It has an AQS-20 sonar that detects and classifies mines. To destroy the detected ammunition, an underwater robot Barracuda is used, which receives target designation, swims up to the mine and undermines it with the help of the charge installed on board.
As stated in the command of the U.S. Navy, the use of automated minesweepers not only ensures the safety of personnel, but also accelerates the clearance process, which is still very slow.