The US Department of Defense intends to send about 150 troops to Syria to carry out joint ground patrols with Turkey. This is reported by the newspaper.
The New York Times
.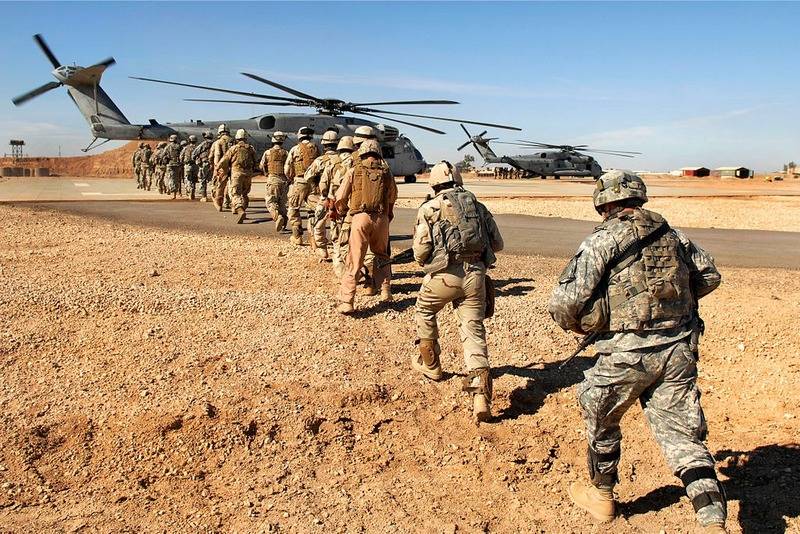 According to the publication, the Pentagon is considering the possibility of sending to the north-east of Syria an additional military contingent of 150 troops who will take part in joint patrols with the Turkish military. This decision is contrary to the decree of US President Donald Trump on the gradual withdrawal of US troops from Syrian territory. On the other hand, the newspaper writes, joint patrolling will reduce the degree of tension that has arisen between Turkey and the United States due to Washington's support for Kurdish armed forces.
In turn, the Pentagon refused to comment on the message about sending additional forces to Syria. According to the representative of the US Department of Defense Sean Robertson, "the alignment of US forces in Syria has not changed."
The strategy of our forces in Syria has not changed. Although we are working on the implementation of the president's decree to deliberately and coordinately withdraw troops from Syria, the level of strength will be dictated by local conditions. For security reasons, we will not discuss specific numbers or dates.
- he said.
Earlier it was reported that Turkey and the United States are negotiating the creation of a "security zone" in northern Syria, where Syrian refugees from Turkey can return and become a "buffer zone" in front of the Turkish border. In turn, US officials said that this "security zone" would help prevent the "revival of the Islamic State" (a terrorist organization banned in Russia).
Note that at present, the US military contingent in Syria is a little less than one thousand troops.