In China, on the occasion of the 70th anniversary of the creation of the country's air force for military veterans
aviation
The PLA decided to organize an excursion to one of the military airfields to introduce the latest achievements of the Chinese aircraft industry. The main part of this show was a demonstration of the Chinese fighter of the new generation J-20.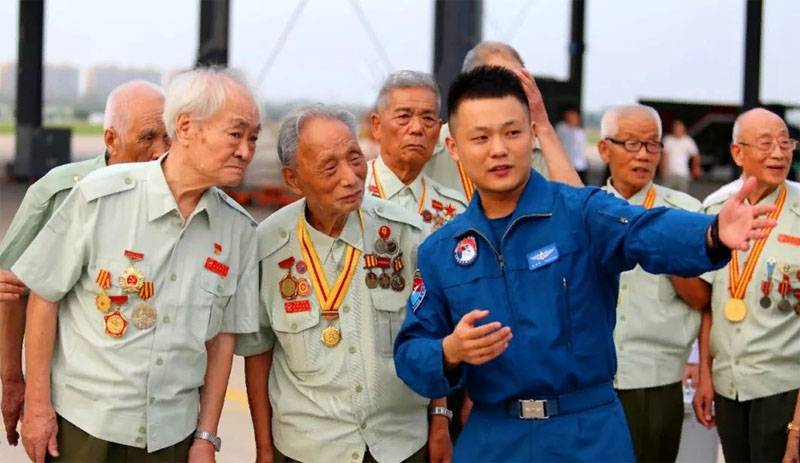 Chinese veterans, many of whom are already under 90, were asked about their opinions on the latest Chinese fighter.
One of the veterans noted that at one time he performed flights on a Soviet-made MiG-15 aircraft.
From an interview with Chinese media:
This plane was then assembled here in China, in Shenyang. Collected by agreement with the Soviet Union. Then it seemed to me and my comrades that this is a perfect machine, after which it is difficult to create something new. But now Chinese aviation is making a real leap forward. We create our own aircraft, which can be considered one of the best in the world.
Chinese veterans were told that today, fifth-generation fighters (according to the Chinese version - 4) of the J-20 generation are already not only making training flights, but also patrolling the air borders, for example, over the South China Sea, over the Gobi Desert.
Invited veterans noted that at one time there was no question of radio-electronic invisibility of airplanes, and now manufacturers and military personnel in many countries of the world pay special attention to this. One of the veterans noted that he would give a lot in order to fly a J-20 in the cockpit, but age does not allow this.