At the former locations of Soviet troops in Germany lies a "curse": no one knows who should deal with the legacy of the USSR. This is written by the German tabloid Bild.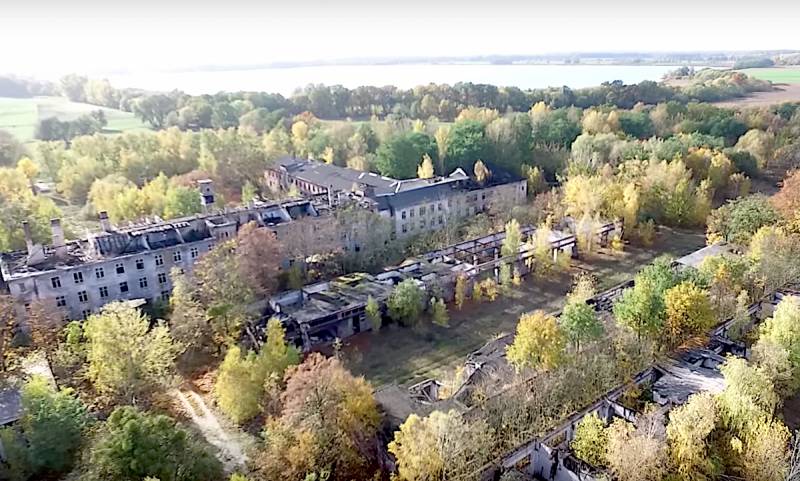 Twenty-five years ago, the Soviet Army left Germany. After the withdrawal of troops on the territory of the now former GDR, 777 barracks remained: at the peak of military presence, 337 800 soldiers lived in them. Now the former military units are in ruins, turning into a kind of "curse" for the German authorities: no one wants to tackle this sensitive issue. It is noted that this recalls a "totalitarian past."
It's a shame that after so many years, the ruins left over from the Russians have not been cleared.
- complains Conrad Felber (65 years), ex-head of the documentation department of the Dresden Stasi.
In some places, local authorities independently got down to business.
After the withdrawal of Soviet troops, three hundred acres of land were left with barracks on them. We demolished them, planted a forest, built a solar power plant. All those ruins that can be seen now are on the list
historical
monuments.
- Bild quotes the leader of one of the German communes Ralph Hanzel.
The Law on the Protection of Monuments prevents the demolition of most of the buildings. Some of them are in the hands of private owners, are located on the territory of nature reserves or are awaiting repair. In addition, there is often simply no money for demolition.
Despite the fact that the Committee for the Protection of Monuments expects to restore at least part of the Soviet legacy, the main obstacle is that it is not known who should take responsibility for this issue.