US Army is exploring the possibility of giving
tanks
M1 Abrams Robotic Assistants. Such machines, according to BreakingDefense, can give the United States armed forces advantages over Russia: it is her in the magazine that is cited as a potential adversary.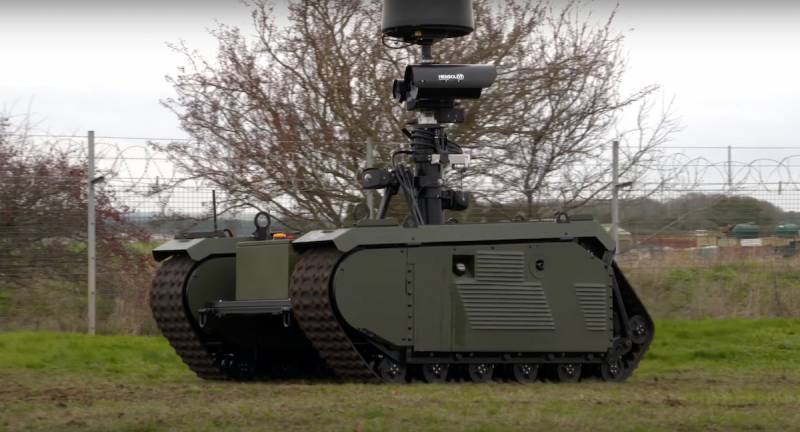 The United States has long been considering the concept of robotic tanks. However, recently the emphasis has shifted from heavy machines to light robotic systems.
Imagine that the armored legions of Russia are rolling into the Baltic states. T-90 tanks drive infantry-filled infantry fighting vehicles along the sprawling fields of Latvia. Suddenly, Javelin rockets fly from ambush positions in a forest belt a few kilometers from the attackers. T-90 active defense systems and reactive armor destroy some anti-tank warheads, but not all - and lighter infantry fighting vehicles are destroyed. Cars burn, people die.

In response, the Russians opened fire in an ambush from 125-mm guns, after which they covered it with volleys of MLRS. But when the Russian troops, carefully moving between the smoldering stumps of the trees, approach the firing point, they do not find the bodies. Instead, the Russians discover one burned-out vehicle the size of a golf cart, equipped with a rocket launcher, but without a crew.
- This is how the American publication describes the potential battle with the use of robotic systems.
While working on a project, its concept often undergoes changes. Initially, the US Armed Forces sought to create robotic unmanned tanks. However, later the emphasis shifted.
The transport robot has become a killer robot
Example: the fruit of collaboration between five companies, the Titan robot. Created by QinetiQ North America and Estonia-based Milrem Robotics, it was equipped with
armory
the Kongsberg platform, which launched several Javelin ATGMs for testing, which, in turn, were jointly developed by Lockheed Martin and Raytheon.
Crawler Titan, weighing about a ton, was originally intended for the transport of land forces. Fire is conducted through remote control. In addition, the system cannot recharge.
Not yet.
- they are optimistically adding to BreakingDefense, however, emphasizing that this robot is not a competitor to the 70-tonne M1 tank and its 120-mm smoothbore guns, the speed of which no existing active defense system can stop.
The Pentagon is currently not interested in the robotic Abrams, at least in the near future. Instead, he focuses on lighter, 5-, 10- and 20-ton machines, which allows them to play completely different tactical roles. Their Americans are going to experience in the coming 3-5 years.
The tactical opportunities that are opening up should give army tactics plenty of food for thought, and the Russians may need to be careful.
- writes the edition.