Pistols "Boa" continue to prove their effectiveness. Today it became known that the Ministry of Defense received the entire package of documents for the adoption of this infantry
weapons
into service.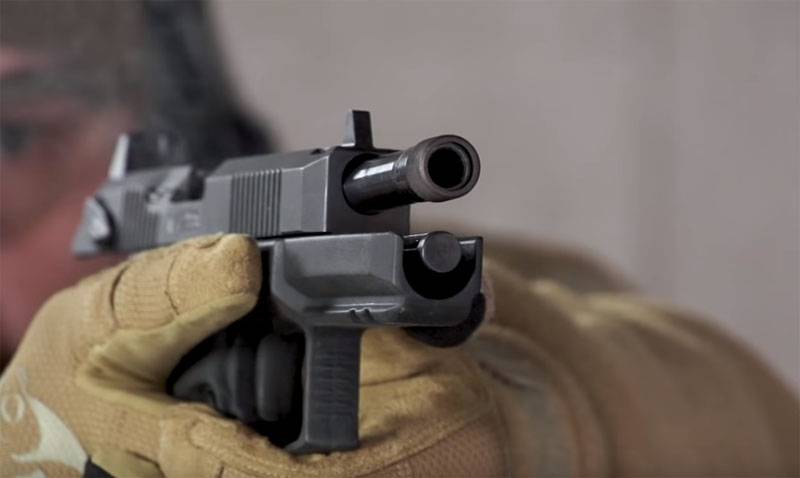 The Rostec state corporation reports that the pistol underwent experimental military operation. The military have no complaints about weapons.
Rostec reports that the Boa constrictor was exploited during the final tests in true extreme conditions. It is enough to voice the temperature range: from -50 to + 70 Celsius. 120-degree temperature dispersion in no way affected the combat functionality of the latest Russian small arms.
The creation of the "Boa" took about five years. The preliminary tests of the gun from TsNIITochmash began to take place in the spring of 2016 of the year.
What are the parameters of the gun?
Its dimensions: length 206 mm, height 145 mm, width 36 mm. The equipped weight of the gun 980 g. In the unloaded version, the gun weighs 200 g less. The Udava magazine holds 18 cartridges of 9x21 mm caliber. The lethal force is such that from a distance of 50 m a bullet pierces a sheet of armor up to 4 mm thick.
It is noted that the gun can be used in all military branches, including as an effective melee weapon.