The National Police of Ukraine announces the results of the "outreach" among representatives of the so-called National Battalions in the Kiev-controlled areas of the Donetsk region.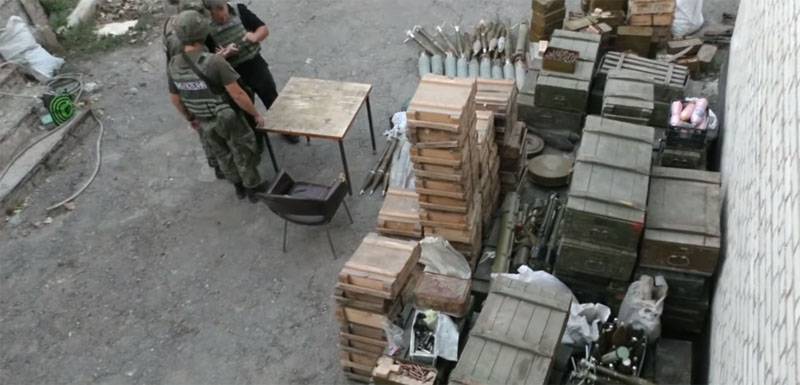 The Information Department of the National Police of Ukraine reports that as a result of the "outreach" they disarmed (their
weapon
and ammunition to the police decided to transfer) several armed groups at once. We are talking about extremist units banned in Russia (*): the OUN, the 8th UDA battalion ("Right Sector") and the Sheikh Mansur battalion. It is alleged that they all made a decision to surrender weapons voluntarily.
Representatives of the SBU and explosives were also present at the surrender of weapons by the National Battalion fighters.
Militants of the national battalions surrendered dozens of grenade launchers and ATGMs with "shots" to them, a lot of small arms, boxes with cartridges and grenades, mortar mines and other "lethal" means.
Experts suggest that in this way, President of Ukraine Vladimir Zelensky "prepares" for a future meeting in the so-called Norman format, showing that he is fulfilling the part of the agreement regarding the disarmament of radical groups. Another question: how many more weapons and ammunition remain in the area of ​​the contact line at the same units of the Right Sector and the OUN *?
And in Ukraine, meanwhile, they said that it was not Zelensky's move, but Poroshenko, who was trying to send the radical "ATO veterans" to Kiev in order to try to put pressure on the country's president and his team. It is noted that Poroshenko understands the danger (for himself) of lifting parliamentary immunity in the sense that he may soon be in the dock - that's why he is taking emergency measures for "self-preservation".