China will build the 071E Project Landing Helicopter Dock for Thailand. The signing ceremony between the Thai Navy and China Shipbuilding State Corporation (CSSC) was held on 9 this September in Beijing.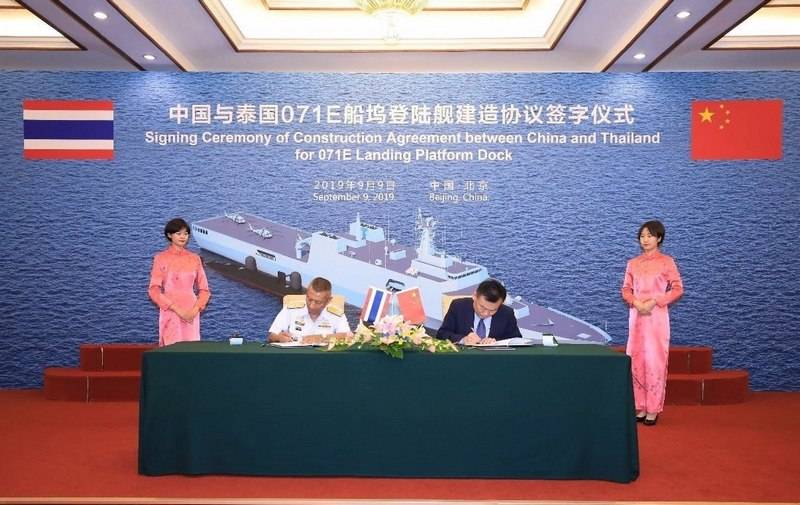 China at the Hudong-Zhonghua Shipyard in Shanghai, China Shipbuilding State Corporation (CSSC), will build an 071E landing helicopter dock for Thailand's Navy. The value of the contract is 130 million dollars. The terms for laying the ship and its construction are not given.
Reportedly, the 071E project docking ship is an export version of the 071 projected landing helicopter dock ships (DVKD) for the Navy of the PLA, of the Kunlunshan type. Currently, the Chinese Navy has six DKVD of this type, another one is undergoing a test phase, and the eighth is being completed after launching in June this year. The construction of all DKVD has been underway at the Shanghai Hudong-Zhonghua Shipyard since 2007 of the year.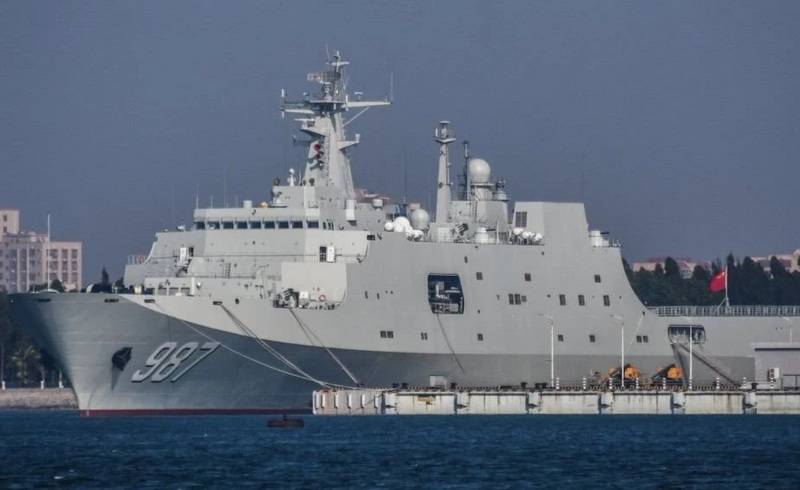 Sixth Landing Helicopter Dock Ship Project 071 Navy PLA
The total displacement of the ships of the 071 project is about 25 thousand tons. Length - 210 meters, width - 28 m (waterline), draft - 7 m. Engines: 4 diesel engines SEMT Pielstick 16 PC 2.6 V400; power - 47 200 l. with. (35 197 kW); mover - 2 propellers; Speed ​​- 20 knots (maximum); cruising range - 11 000 km at 18 nodes.
Armament: artillery 1 × 76 mm AU AK-176; anti-aircraft artillery 4 × 30 mm AU AK-630; 4 of the Z-8 helicopter, two 726 project air hovercraft, reminiscent of American LCAC type boats.
The 071 project ships are capable of performing four tasks at once: land amphibious landings on land, receive helicopters, be a command center and a floating hospital.