One of the countries in which John Bolton's resignation from the post of adviser to the US president on national security issues caused a negative reaction, turned out to be Poland. The Polish media are discussing whether Bolton's resignation does not mean a reorientation of American policy towards Warsaw. For example, Polish journalists recall that it was Mr. Bolton who was a supporter of the idea of ​​creating the American Trump base in Poland.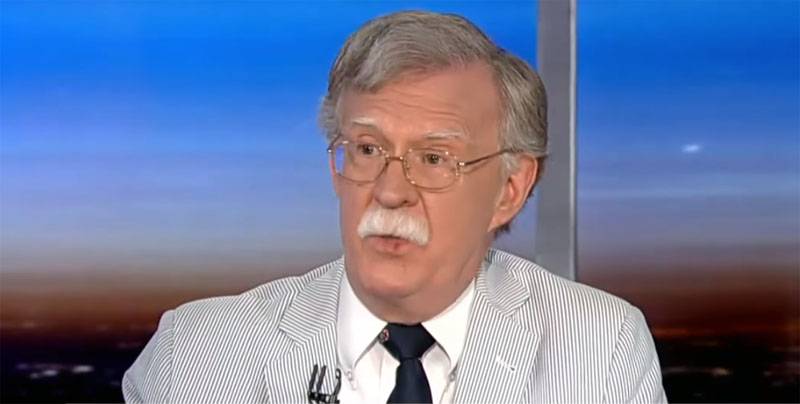 Polish columnist Jerzy Bilecki writes that Bolton's dismissal takes place in a period "inappropriate for Poland."
Bilecki:
Three months ago, Andrzej Duda and Donald Trump signed an agreement to increase the presence of American troops on the Vistula and make this presence more permanent, and authorities in Warsaw hope that the reorientation of US policy in Central Europe will go much further. Now, it cannot be ruled out that Trump will do the opposite: an agreement with Putin. The American leader has already made it clear that he would like to re-include Russia in G7.
Also in Poland, they remembered Trump's refusal to go to Warsaw for a ceremony in memory of the 80 anniversary of the beginning of World War II (Trump referred to the hurricane and sent Mike Pence in his place).
Bilecki:
Now, Trump can use the improvement in relations with Putin as a success in foreign policy - as a move before the upcoming elections. He can explain this by the possibility of using Moscow's influence on North Korea. He is even considering speaking on the sidelines of the UN General Assembly with Iranian President Rouhani.
Polish observer reflexes:
And Bolton was a longtime friend of Poland. Now Poland in the United States does not have a comparable ally with Trump's approach. This may be a signal to us.
This material and the like in the Polish media are reduced to the fear that Trump has cooled in relations with Poland and has begun rapprochement with Moscow.