The first combat operation of the legendary Alpha group was the rescue of the American embassy in Moscow from an explosion. About this with reference to the former leader of the group, retired Major General Gennady Zaitsev, write
RIA News
.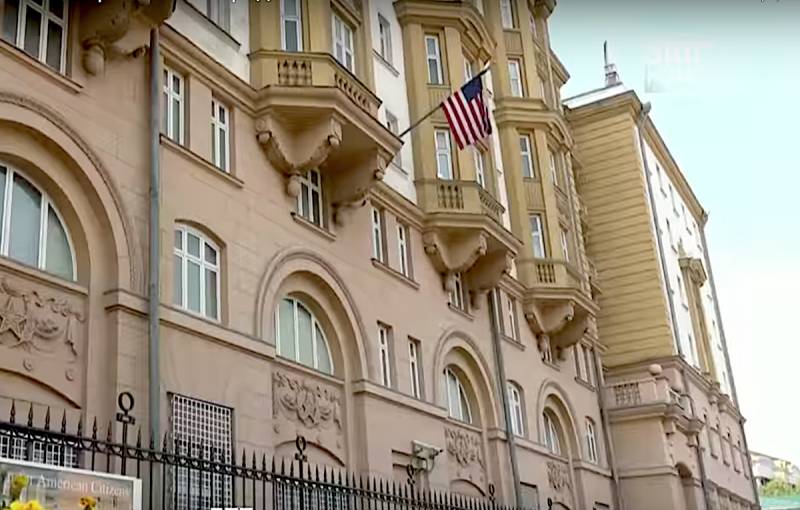 The Alpha Group is one of the most famous - and at the same time the most secret - units of the power structures of Russia. For decades, the legendary unit has been involved in operations that saved thousands of lives.
Often the first "Group A" baptisms of fire are called the assault on Amin's palace in Afghanistan in December 1979. However, the former unit commander, retired major general Gennady Zaitsev, considers participation in the rescue of the American embassy from a bomb explosion as such.
Zaitsev revealed the details of the operation on the eve of his 85 anniversary. The officer considers the miracle that the operation ended without casualties on the part of the participants or embassy staff.
The embassy captured the insane with a bomb
On 28 of March 1979 of the year, insane Yuri Vlasenko entered the territory of the American diplomatic mission. He carried a home-made bomb into the embassy, ​​which he threatened to detonate if he was not secured travel to the United States.
According to the memoirs of Gennady Zaitsev, Vlasenko constantly held his finger on the trigger rod. A mentally ill person was ready to detonate an explosive device at any time.
The situation was complicated by the fact that everything happened, de jure, in the territory of another state, which was also in a state of "cold war" with the USSR. Any step on the territory of the embassy should have been agreed at the highest level. Permission to apply
weapons
It was agreed both with representatives of the Ministry of Foreign Affairs of the Soviet Union and with representatives of the United States diplomatic service.
The explosion could destroy the embassy
The Alfovites received orders to hit the offender with shots in the shoulder and forearm of the right hand. It was expected that a mentally ill extremist will release a trigger pull that drives the device. However, things did not go as expected.
After the shots, Yuri Vlasenko was injured, after which he could not immediately put the device into operation, but they did not disable the criminal. Vlasenko ran into one of the rooms and detonated a bomb there. The criminal received mortal wounds, from which he later died.
Zaitsev claims that fortunate coincidence, the three-section WU did not work completely. In the first part there was a powder charge, in the second part - trotyl, in the third - picric acid. According to experts, if the last charge worked, the building of the American diplomatic mission would be partially destroyed.