The United States needs to pit Russia and China between them, while there is no lasting strategic alliance between them, and thereby eliminate the threat posed by them. This publication writes
The Hill
.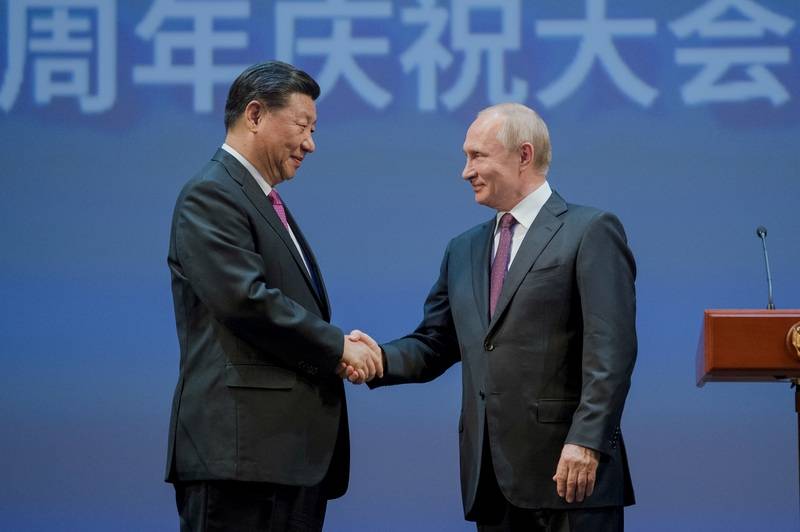 Russia and China are countries that threaten American and Western interests around the world and do not support Western values, the newspaper writes. However, while there is no lasting strategic alliance, Washington must make every effort to create a conflict between them, thereby eliminating the threats that have arisen. Such actions will be beneficial not only to the United States, but also to all Western "democratic" countries.
According to The Hill, at present China not only overtakes Russia in economic growth, but surpasses it militarily. In this way, it becomes a long-term threat to the United States. Russia, which has been forced to cut back on defense spending due to the imposed sanctions, still remains the main enemy of the United States in the world. Therefore, the main task of the United States is to push these countries together.
In the worst case scenario, a strong alliance between Russia and China will help maintain Moscow's aggressive military intentions. In a favorable scenario, Washington will provoke disputes between its main opponents and weaken their anti-Western partnership, since in this case they will direct their resources against each other
- writes the edition.
To implement the American split strategy, the author proposes three regions, namely: the Russian Far East, the Arctic and Central Asia. In the first case, the United States should help China expand its influence on the Far East and Siberia of Russia, which will subsequently lead to a territorial conflict between the countries and the diversion of military power from the confrontation with the United States.
In the case of the countries of Central Asia, China will subjugate all the countries that are on the route of the "One Belt - One Way" initiative, thereby reducing Russian influence and undermining existing alliances. The task of the United States is to actively support the independence of the five Central Asian states and to promote deadlock rivalry between Beijing and Moscow.
In the Arctic, the author of the article suggests that all efforts be concentrated on the Northern Sea Route, in every possible way hampering Russia's actions to exercise control over it. It is proposed to actively promote the presence in the Arctic of other countries, including China, thereby defying Moscow. That is why the United States must strengthen its position and counteract Russia's attempts to control the Arctic sea routes.
Thus, the author of the article claims, having pushed Russia and China between themselves, the United States will get rid of the main threat to its politics around the world and will be able to calmly promote its projects.