Middle Eastern media publish materials stating the resumption of bombing of militant positions in the Syrian province of Idlib. It is alleged that air strikes are inflicted by Russian aerospace forces.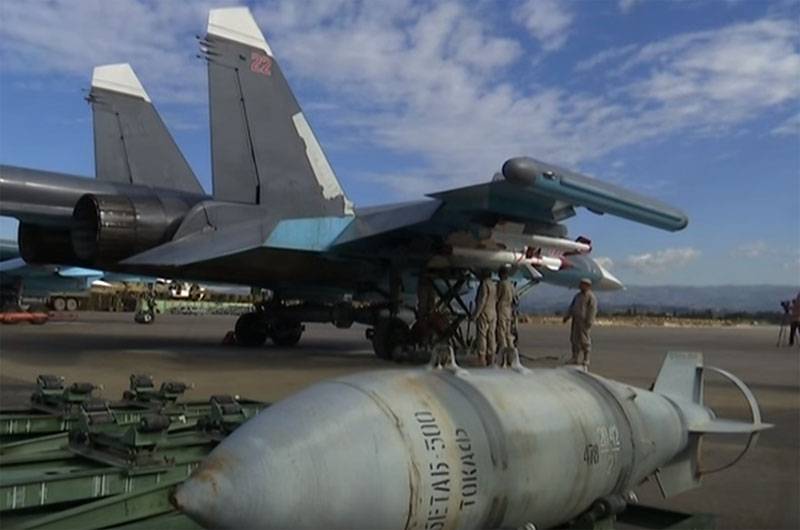 From the material of the Lebanese portal AMN, claiming that it refers to the Syrian military:
According to a report from northern Syria, the Russian air forces attacked the positions of foreign jihadists. In total, three blows were inflicted on jihadist positions in the cities of Al-Dar and Kafr Maris.
It is noted that the attacks fell on the positions of terrorists of the Khurras al-Din group and the so-called Turkestan Islamic Party (* banned in the Russian Federation).
The material says that these are the first attacks of the Russian air forces on the militants in Idlib since August.
It is added that initially the sources reported the following: Russian
aviation
It didn't strike, but was just in the air over this area. And the blows were inflicted by the Syrian government army. Moreover, it was a question of shelling.
However, according to the representatives of the mentioned publication, the Syrian military say that they do not strike, and "the airplanes of the Russian airborne forces operate from the air."
There is currently no official confirmation of this kind of information from the Russian Ministry of Defense.
Recall that the SAA a few days ago introduced a kind of moratorium on the conduct of hostilities in Idlib. And on the eve of the same AMN reported that Russia and Turkey allegedly agreed that the Syrian troops leave the previously liberated Khan Sheikhun and unblock Morek, which houses the "observation post" of the Turkish army in Idlib.