The Security Service of Ukraine accused a citizen of the country of working for Belarus. According to the SBU, the Ukrainian was an agent of Minsk for the last 15 years. This was reported by Radio Liberty.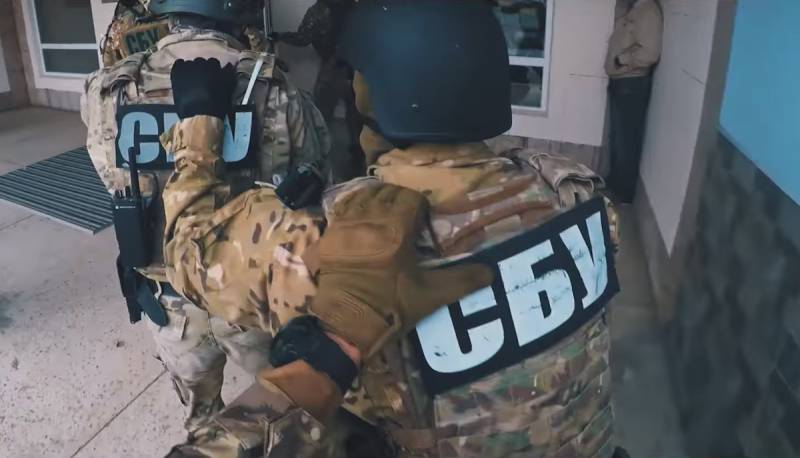 A Ukrainian will go on trial for espionage in favor of Belarus. SBU states that a resident of the Volyn region has been cooperating with Minsk for a decade and a half. Now, Alexander Ch. Is facing a multiple of his time working for the Belarusian special services.
Consideration of the indictment will be handled by the Lutsk city and district court of the Volyn region. The investigation accuses the detainee of treason, and causing intentional harm to "state and information security of Ukraine." Among other things, indictments include espionage and sabotage activities against Ukraine.
According to the case file, Ch. Began interaction with the Belarusian special services in the summer of 2004. In particular, he signed a written agreement on cooperation during a conversation with the head of the intelligence department of the Pinsk border detachment Rechitsa. In particular, the accused transmitted to Belarusians information about the security system of the Ukrainian border. He also pledged to transmit information about the personnel of the border detachments in the Ratnovsky and Dubrovitsky districts of the Volyn region. Alexander Ch. Maintained contact with the curators by means of a cell phone.
The suspect independently appealed to the Security Service of Ukraine, confessing to the crime. It is noted that this is the fifth recorded case of voluntary recognition by Ukrainians of recruitment by the Belarussian intelligence services and the first in which the prosecution requires imprisonment for a self-reported agent. Previously admitted to cooperation exempted from liability.
Recruitment occurs systematically
The SBU claims that such cases are not exceptional, and are recorded "virtually systematically." However, in turn, the publication of such information never actually takes place officially.
In May, FrontNews, citing the Security Service of Ukraine, announced that the SBU had exposed an attempt to recruit a resident of the Chernihiv region, again, by Belarusian special services. The latter demanded that the Ukrainian, who periodically visited Belarus visit relatives, transmit information about Ukrainian military facilities located in the border territory, otherwise threatening criminal prosecution.
Belarusian intelligence officers demanded that the Ukrainian transmit information about military facilities located at the border to them. Otherwise, they threatened criminal prosecution.