The process of termination of bilateral agreements between Ukraine and Russia is suspended indefinitely, writes
"Kommersant"
. Kiev stopped sending notifications of termination of documents to Moscow.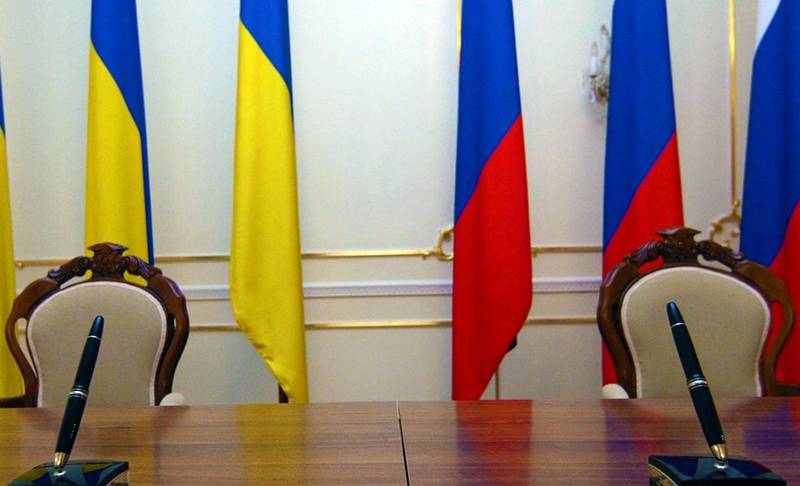 The flow of documents on the termination of bilateral agreements between the countries, which began in 2014 and was actively supported by Poroshenko, ceased. The latest documents of such a plan received by Moscow are a notice on the termination of the Treaty of Friendship, Cooperation and Partnership and the intergovernmental agreement of 1995 on the exchange of legal information. Notifications were sent under the former president and ceased to operate on April 1 and February 6 this year, respectively.
Currently, Kiev does not send Moscow notice of termination of any agreements, the same situation with documents to which Ukraine is a member of the CIS.
The reason for this may be that the Zelensky team, at the moment, simply has no time to do this, since they are solving the personnel issue and Poroshenko's policy will continue in the future.
At the same time, in the Russian Foreign Ministry, commenting on the situation with the termination of bilateral agreements, they said that further actions of the new President of Ukraine Vladimir Zelensky in this direction will show whether relations between the countries will change in the future or will remain the same.
As previously reported, about 400 bilateral agreements were concluded between Russia and Ukraine and most of them continue to operate. For example, agreements are working on establishing diplomatic relations, on government communications, cooperation in the nuclear field and many others. Despite the loud statements of Poroshenko about the severance of "all agreements" with Russia, Ukraine did not go to a complete severance of relations.