In Poland, they decided to discuss the order of the commander of the 9th reconnaissance regiment of the country's armed forces. This order concerns the appearance of women who serve in this formation.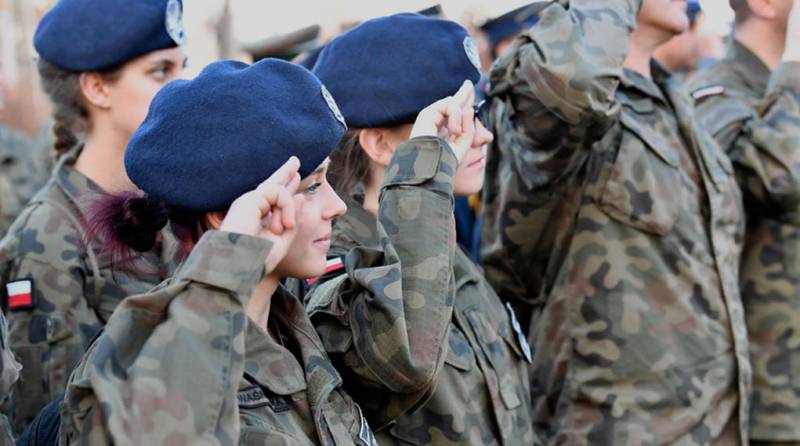 The commander of the Warmian regiment, Colonel Radoslav Tsinek, noted that women soldiers should adopt army uniformity not only in terms of wearing a military uniform, but also in terms of using makeup. So, in the regulatory list of the order given by the colonel, there were the colors and shades of lipstick, lip gloss, hair dye, face powder, mascara and eye shadow. There are also restrictions on the length and color of the nails of women scouts.
In particular, it is forbidden to use the so-called eyeliner, dyeing eyelashes, as well as bright and non-monochrome hair dyes and "causing makeup in general."
From the order:
Nails can be painted with colorless varnish. The shape of the nail should be straight, even, trimmed parallel to the tip of the finger. Permissible nail length is a maximum of 2 mm, extending beyond the fingertip, "we read in the order. Of course, colored varnishes are prohibited.
Polish social activists ridiculed this order:
Is the colonel planning to walk in front of the formation with a cotton swab and check the thickness of the foundation layer? And will he measure his nails with a vernier caliper?
Other points of the order:
Hair should have a plain, soft color.
They should be trimmed symmetrically.
The presence of hairpins and fixing gum is allowed, the weaving of tapes is not allowed.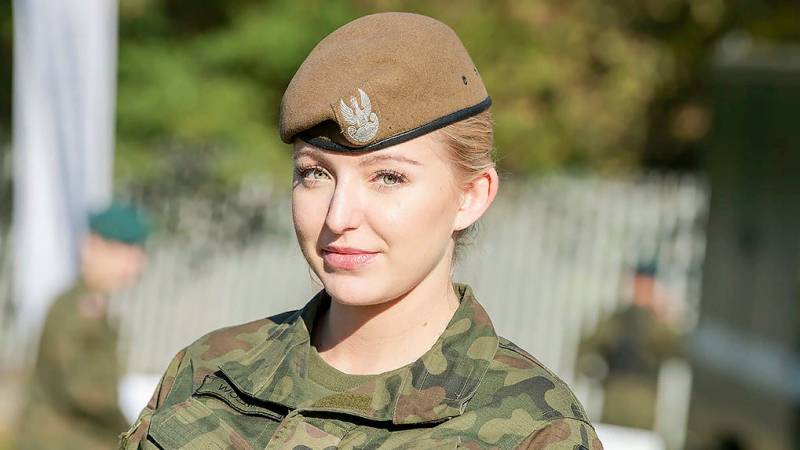 Model option
Former adviser to the Minister of Defense Bozena Shubinska notes that uniformity is the norm for the army, but such an order from the commander "looks ridiculous."
At the same time, Major Grzegorz Skalski, representative of the 9 Warma Reconnaissance Regiment, noted in an interview with Polish media that the order was agreed with the personnel and did not raise complaints from female soldiers.
Skalsky:
Military personnel themselves must understand responsibility. No one is going to go with the ruler and check in detail.
Critics of the order of Radoslaw Tsinek claim that he went too far, since the appearance of the military is regulated in the general rules introduced in the charter. If certain military personnel do not comply with the charter rules, then liability is envisaged, including removal from office "until the violations are rectified".