Information that Russia is preparing to begin construction of its own universal landing ships (UDC helicopter carriers) has found confirmation. Recall that Moscow previously planned to buy such ships for the Russian Navy from the French, but, as you know, the decision of the then French president Hollande prevented against the background of anti-Russian sanctions. As a result, the Mistral helicopter carriers bought Egypt.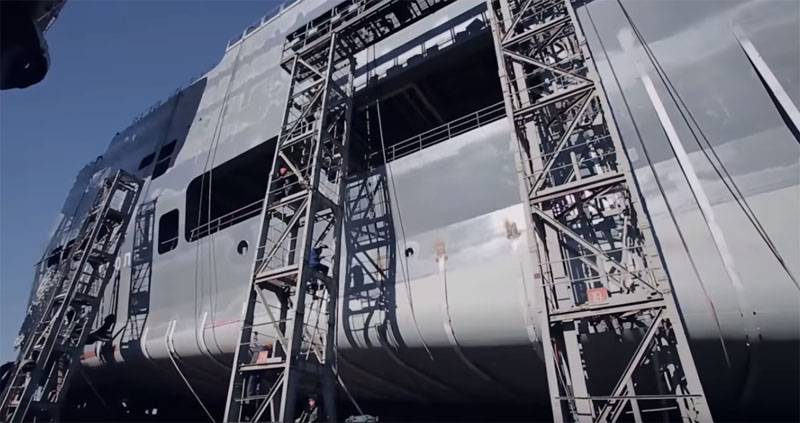 At the construction of the helicopter carrier Sevastopol, which eventually ended up in the Egyptian Navy
News agency
TASS
referring to sources in the industry (specific sources are not named) reports that the UDC will be laid as early as next year. Construction will be carried out in the Crimea - at the Zaliv shipyard. The lead helicopter carrier is planned to be delivered
the fleet
until the end of 2027 - as part of the current state program for the rearmament and modernization of the army and navy. They plan to complete the serial UDC by 2030.
It is noted that the laying ceremony of two Russian universal landing ships will be held in May 2020.
What is known about the characteristics of future ships for the Russian Navy?
TASS information sources note that the displacement of each will not exceed 15-thousand tons. The number of helicopters of various classes that ships will be able to take on board is 10 units. Ships will be built with docking chambers for landing boats.
It is added that the technical project is in the final stages of development and they plan to sign a contract in the near future.
If this kind of construction begins, then this will be the first case of the creation of UDC in Russia.