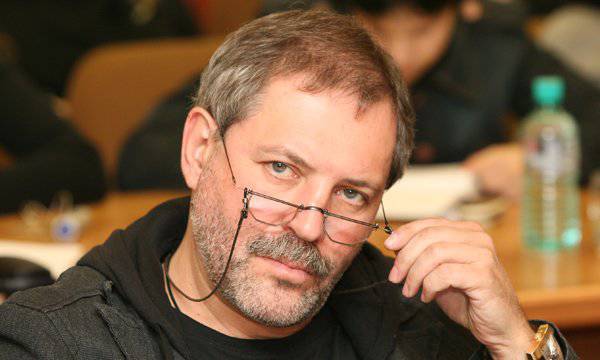 Of course, it would be unfair to deny the efforts and certain individual tactical successes of Russian diplomacy, which does not bend and forces them to retreat from the proclaimed declarations.
At present, Asad will win any free elections.
If we talk about the text (Declaration of the Geneva Conference. - Approx. KM.RU), then the refusal to accept the amendment on illegal shipments
weapons
Syria is absolutely transparent. If the supply of weapons is illegal, then how can you oppose the adoption of a resolution against illegal deliveries? .. That is, from a diplomatic point of view, this is absurd. And even if such an absurdity does not cause any problems, then the position is understandable.
In fact, all these negotiations are negotiations about nothing. It is possible that this is a gain in time, although it is unclear who wants to gain time in this case, because there are two ways to solve it in the Syrian issue. No peaceful contacts, no coalition, no free elections are able to resolve the issue.
It is completely obvious that at present, Assad will win any free elections. But to hold free elections in Syria is technically impossible, so this is a meaningless conversation. Now it is impossible neither theoretically nor practically, because the position of the West is still in the demolition of the Assad government and support for the rebels, in supporting their intransigence.
The second option is to let Assad kill the bastard who is waging war against his own country.
One way of developing the situation is that there will be a big slaughter, and the result will be determined when the smoke clears and the blood flows. But the result is unpredictable, especially since Syria is not an isolated country: it all goes in the context that exists in the region, among its neighbors, etc.
The second option is to let Assad kill the bastard who wages a war against his own country with the participation of foreigners. This is the only way to save the country, there are no other options. This is obvious to all observers, even biased. From this point of view, paying tribute to Russian diplomacy, I would nevertheless be forced to state that in strategic and even medium-term terms, this is all - talking about nothing.
No one knows how events will develop, but it is clear that if you torment a country with the use of means that are used now, then sooner or later, the so-called. Assad's regime will fall. He can not fall, because the population is just tired. Even if it supports him now, it is impossible to exist in an atmosphere of a growing nightmare, especially since all this is accompanied by both economic pressure and continuous terror. People just get tired.
I do not know what we can do. In fact, Russia currently does not possess such resources and weight to be able to physically protect Syria. If Syria itself dealt with its problems, then there would no longer be any militants there. And why does the opposition insist on external intervention, not simply on support or help, but on intervention? Because it considers as its main task the organization of external intervention. Because she is in no way able to cope at the moment with military tasks.