The United States Navy is close to creating fully autonomous mine minesweepers. This was reported by the portal DefenseNews.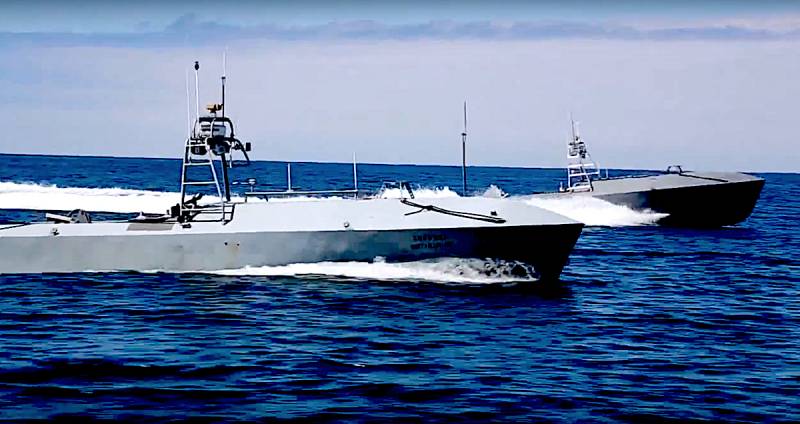 Naval
the fleet
The United States has been able to successfully demonstrate workable autonomous marine clearance systems. One component is an unmanned boat that detects a threat with a sonar. As soon as a threat is detected, the vessel classifies the object, and uses another system that destroys the mine. This is published by DefenseNews, citing Stephen Olson, deputy head of the mine war department in the naval department.
To remove the "human factor" and the man himself from the potential zone of increased danger - from a minefield - is a long-standing dream of both the naval and army leaders of many countries. In addition to the benefits of increased safety for military personnel, unmanned clearance accelerates the process, which today is traditionally carried out by ordinary minesweepers with crew and highly qualified divers.
A successful test opens the opportunity to reduce the human resources spent on mine clearance, and instead of the many specialists in various fields necessary for the procedure, have only a small group of operators who can monitor entire groups of mine action robots. The US Navy is still hiding the details of a successful experiment.
At present, the Navy cannot disclose any additional test details beyond those described by Mr. Olson.
- said a spokeswoman for the US Navy, Lieutenant Brittany Stevens.
The challenge is to speed up the clearance process
The autonomous mine search system is a Textron unmanned surface ship the size of a bass boat (a small boat used for spinning fishing). The vessel is equipped with the Raytheon AQS-20 sonar system for detecting mines. Finally, after the operator authorizes the destruction of the object, the unmanned submarine Barracuda Expendable is released to capture and destroy the target.
If you are familiar with mines, mine clearance is painfully slow. When management says, "We need to clear the minefield," and you say, "How much time do I have?" They look at the clock. I will tell them that the process can take weeks, and they will answer: "We need this to be done now." New systems should significantly speed up the process.
Olson said in a speech at an international conference in London on defense systems.