In Ulyanovsk, the Aviastar-SP enterprise completed work to restore flight readiness and extend the life of the An-124-100 Ruslan super-heavy military transport aircraft. This was reported by the press service of the UAC.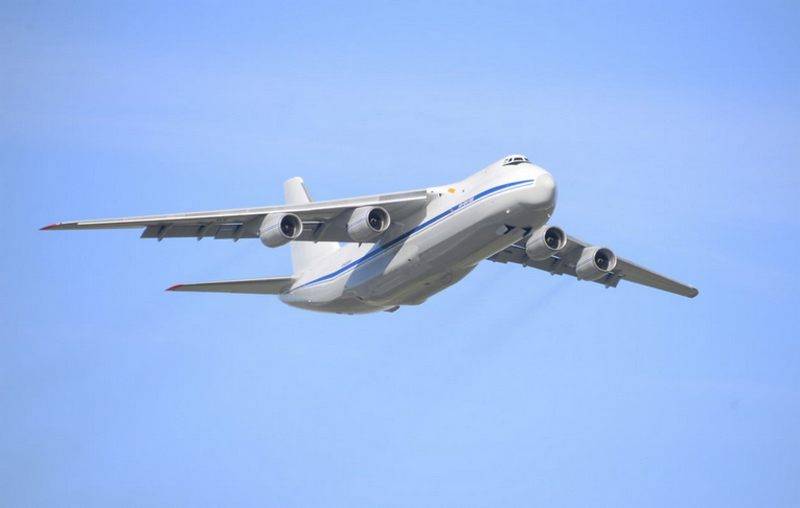 According to the report, the BTA An-124-100 Ruslan aircraft was repaired at the Ulyanovsk Aircraft Plant, during which the airworthiness of the aircraft was restored and its life was extended. The aircraft successfully completed the program of ground and flight tests, after which it rose from the airfield and departed to the place of permanent deployment. This is the second Ruslan that underwent repairs in Ulyanovsk this year. The third A-124-100 aircraft is currently undergoing after-sales service and airworthiness restoration and will be handed over to the Air Force by the end of this year.
According to the bmpd blog, the An-124-100 Ruslan military transport aircraft from the 566th Solnechnogorsk Red Banner Military Transport Aviation Regiment of the 12th Mginsky Red Banner Military Transport Regiment was returned to operation at the aircraft factory in Ulyanovsk
aviation
divisions of the Military Transport Aviation of the Russian Aerospace Forces based on Seshcha airfield (Bryansk region). This aircraft was built in Ulyanovsk in 1994 and since 2001 has been in a non-flying condition in the crap at the airfield of deployment.
Today, the Russian Aerospace Forces have the 24 of the An-124 aircraft (as part of the 566 regiment and 224 th LO), of which 12 Ruslanov are in flight condition, taking into account the last restored one. By the end of the year, their number will increase to 13, after the commissioning of the third, repaired An-124-100 for the year.