Turkey intends to acquire the Be-200 Altair Russian amphibious aircraft, including to extinguish forest fires. This was stated by Minister of Agriculture and Forestry Bekir Pakdemirli, the newspaper said
Hürriyet
.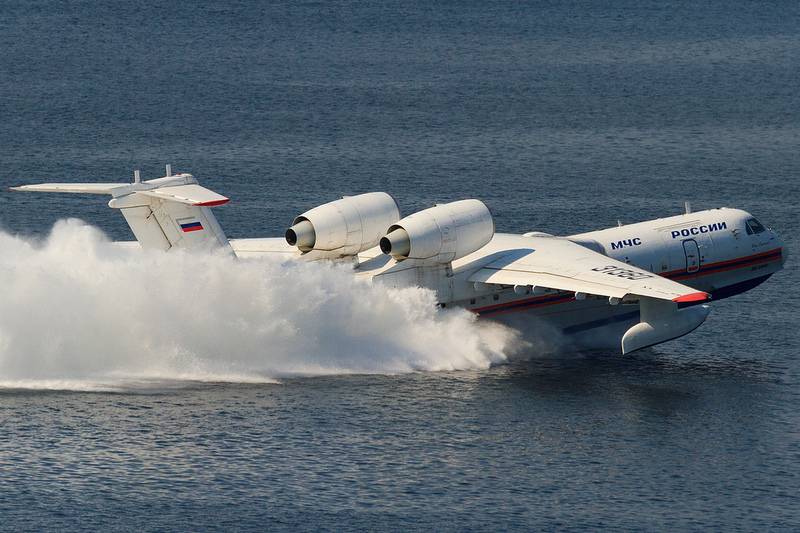 According to Pakdemirli, the Turkish delegation has already visited Taganrog, where it held preliminary negotiations on the conditions for the possible supply of amphibious aircraft. The final decision on this issue will be made after Turkish experts study "all the technical characteristics and evaluate the suitability of the Be-200 to the geography of Turkey."
We looked at this plane for a very long time. We could use it to extinguish forest fires in Turkey. Now we will conduct bilateral negotiations and discuss the conditions. But already now we come to the conclusion that they can satisfy our needs
- the minister said.
Pakdemirli explained that the Turkish President Recep Tayyip Erdogan instructed him to study all the characteristics of the Be-200 amphibious aircraft and the possibility of buying it after he got acquainted with this aircraft at the MAKS-2019 exhibition in Zhukovsky, Moscow Region.
Be-200 Altair is a Russian amphibious aircraft developed at the Beriev TANTK. The first flight was made in 1998 year, the beginning of operation - 2003 year. Payload mass: 5000 kg of cargo, as well as 12 m³ of water in tanks (8 sections of water tanks, with the possibility of simultaneous or sequential discharge).