The Turkish edition of Daily Sabah issued a transcript showing the text of a conversation by Saudi journalist Jamal Khashoggi with those who killed him in the building of the diplomatic mission.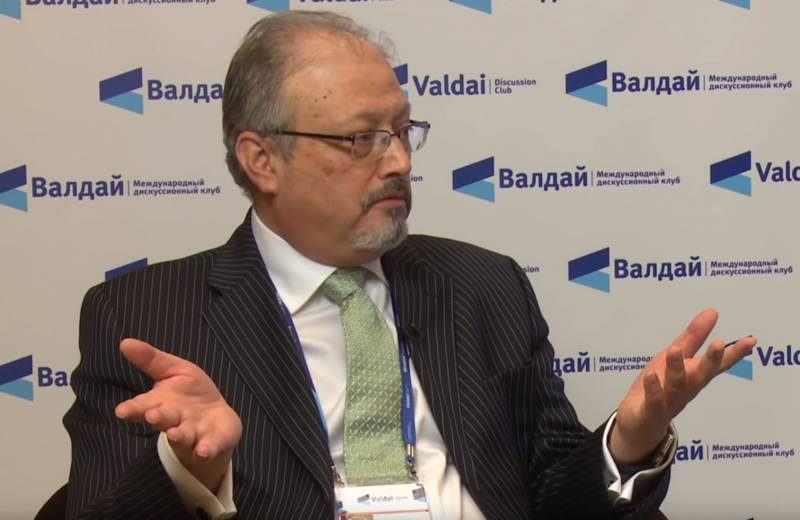 Recall that, according to the official version, the reprisal against Khashoggi was committed by representatives of the Saudi secret services due to the fact that he expressed opposition opinions and criticism of the official Riyadh.
At the time of his visit to the Saudi consulate in Turkey, Khashoggi was a journalist for the Washington Post. From the publication of the Turkish publication:
Khashoggi, at the entrance to the 2 consulate on October 2018, met someone he knew before being dragged into one of the rooms. There he was told that there is an Interpol warrant for his arrest. In addition to Khashoggi, there were also 15 people.
Saudi Arabia's senior intelligence officer Abdulaziz Mutreb (aka Crown Prince's bodyguard):
Have a seat. We inform you that we must take you to Riyadh. Interpol demanded that you be returned. We are here to receive you.
Khashoggi:
There are no lawsuits against me. On the street my bride is waiting for me.
Mutreb:
Leave a message for your loved ones. Tell them not to worry.
Khashoggi:
What are you doing? You strangle me! I have asthma.
Half an hour after the start of this terrible process, Mutreb's voice is heard:
Does he crawl into a suitcase.
One of those present (he is called a pathologist):
No, he's too big. When I cut bodies in the workplace, I turn on the music.
Mutreb orders to "proceed."
Turkish media recalls that all parts of the body of a Saudi journalist have not been discovered so far.
Thus, the Turkish media have actually made it clear that the interior of the Saudi diplomatic mission is being tapped by Turkish intelligence agencies.
The fact that the brutal murder of Khashoggi with the dismemberment of his body was committed by order of the authorities of Saudi Arabia, the monarchy denies. After the Turks announced the news of the murder of a journalist in Riyadh, 11 people were arrested, including intelligence officers.