New "anti-weapons" laws on "Lancaster" / "paradoxes" proposed by deputies of the State Duma threaten the dismissal of up to 10 people, and the loss of the Russian
armory
industry will be in the billions. This is the official position of the Russian Arms Union, voiced in an article published in the journal Kalashnikov.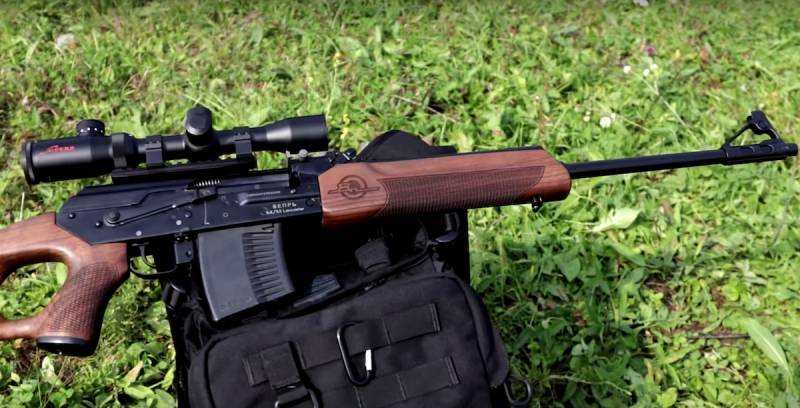 The magazine "Kalashnikov" posted
Article
, sharply criticizing a number of initiatives restricting / prohibiting the sale of smoothbore firearms, as well as prohibiting or tightening the conditions for the purchase of .366 TKM, .366 Magnum, 9,6 / 53 Lancaster and .345 TK cartridges.
The article, drawing on the consequences of a number of initiatives of the State Duma deputies related to the circulation of civilian weapons, emphasizes that all the proposals made can cause a serious blow to the industry and cause multibillion-dollar losses.
In my opinion, in this case we encountered some kind of deputy extremism and the time has come to calmly, carefully and formally respond to the current situation to the participants of the Russian arms market who are vitally interested in its development.
- commented on the situation the chief editor of the magazine Mikhail Degtyarev.
Multibillion-dollar loss to industry and budget
First of all, the material touches on the draft law "On Amending the Federal Law" On Weapons "", submitted on June 27 of 2019 at a meeting of the working group created by the State Duma's Committee on Security and Anti-Corruption under the leadership of Alexander Khinshtein.
It is noted that the bill, the criticism of which most of the article is devoted to, provides for the removal of smooth-bore guns, when fired from which the bullet acquires rotational motion. Only today, tens of thousands of "trunks" of this type are in the hands of the population. To compensate, the owners of the federal budget will have to allocate about 1 000 000 000 rubles.
In addition, the initiative outlaws barrel extensions, "chock" and "pay" nozzles, and weapon barrels into which such extensions are already integrated. According to the Union of Russian Armsmakers, some 150 000 units of such weapons are currently in circulation. In this case, the amount of compensation may reach 10 billion rubles.
Costs will be borne by consumers
The deputy initiative prohibits the cartridges .336ТКМ, .345ТК, .366 Magnum and 9,6 / 53 Lancaster: they were developed by Russian enterprises without raising budget funds, and, according to the law, developers will again have to receive compensation.
But most importantly, all bans threaten the dismissal of 10 to thousands of workers in the industry (many with higher education), cause it the most severe financial damage, the lost profit of arms distribution networks in Russia will reach 300 000 000 000 rubles (20-percent VAT will also not go to income state), and a large part of the costs of implementing deputy ideas will again fall on the shoulders of the consumer.