The Armed Forces of the Russian Federation have cars that can go where any other car is stuck, stalled or completely drowned.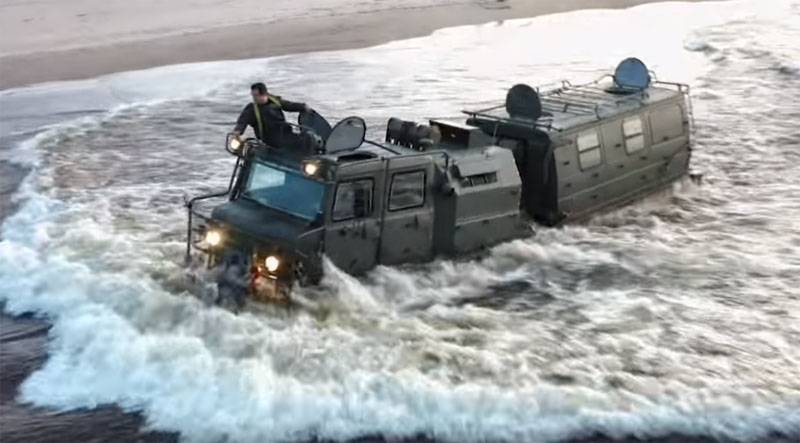 These cars always go forward. It is a two-link all-terrain vehicle GAZ-3344, considered the most powerful of all road vehicles. These caterpillar two-link snow and swamps are able to overcome water barriers, sand, snowdrifts, ice, insidious wormwood and thawed areas.
The native element of all-terrain vehicles is off-road and extreme climatic conditions. Place of service - areas of the Far East, Siberia, the Far North, impassable terrain, where literally no human foot has stepped. Like reptiles, they feel good both on water and on land.
These steel "reptiles" of Russian off-road are capable of much. In the film "Zvezda" they will talk about the drift of all-terrain vehicles and show these unique shots.
Why don't these cars drown in water, do not freeze in the cold, and "don't choke" in smoke? What loads can the GAZ-3344 all-terrain vehicle withstand? To answer these questions, the Military Reception crew in the next episode of the program will go on an off-road expedition and arrange the most rigorous survival test for these all-terrain vehicles, proving that these are real off-road conquerors.