The Israeli prime minister made the next presentation, during which he presented data on the "development of the Iranian nuclear program."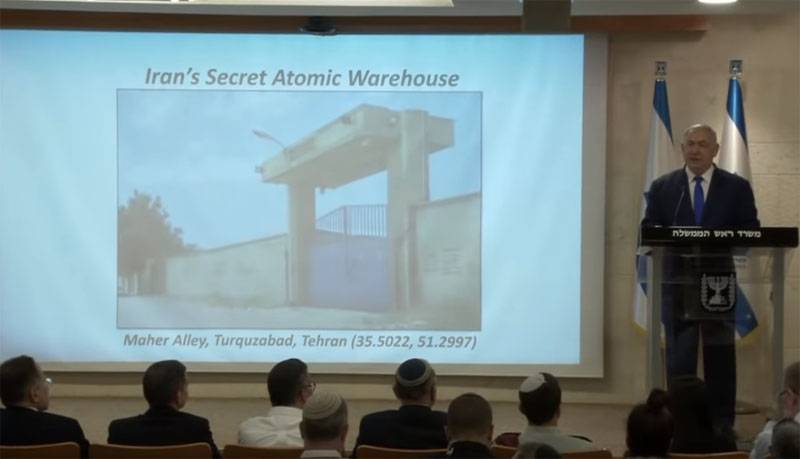 Benjamin Netanyahu said the information was obtained as a result of the operation by the secret services. According to these services, there is "at least one more secret facility in Iran that is working to create an Iranian nuclear bomb."
Netanyahu, being in the building of the Israeli Foreign Ministry, showed the audience (including journalists) photographs of this object.
Israeli Prime Minister:
They hide their storage facilities for nuclear materials that they use to advance in the nuclear production program.
weapons
. This is another proof that Iran is violating its obligations, given in the format of a big deal.
At the same time, Iran itself constantly reminds that if the USA and European countries continue to move away from previously reached agreements, then Iran will reduce its level of obligations regarding the same "nuclear deal" every 60 days. So, earlier in Tehran announced an increase in the percentage of uranium enrichment. So far, this percentage is far from such a fuel could be called weapons.
Meanwhile, Israeli media have shown satellite images of territory near Syrian Abu Kemal, which were recently hit by "unknown means."
aviation
».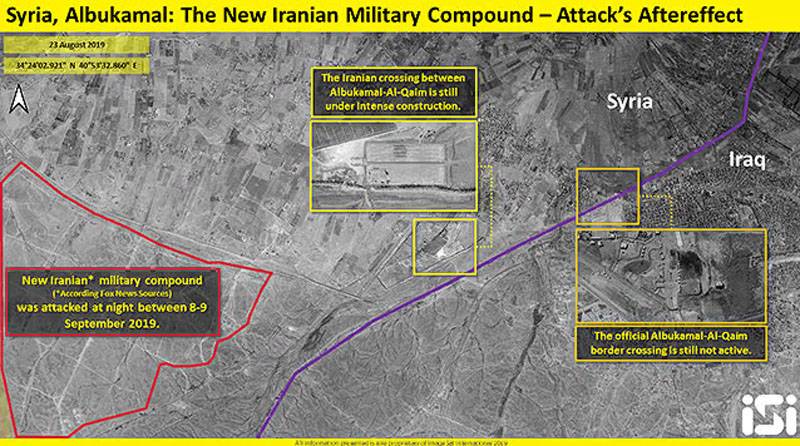 Israeli media claim that there were objects of Iranian and pro-Iranian forces near Abu Kemal.