Several unexpected messages come from Syria. Middle Eastern sources claim that the Syrian government army is leaving areas of the northern part of the province of Hama.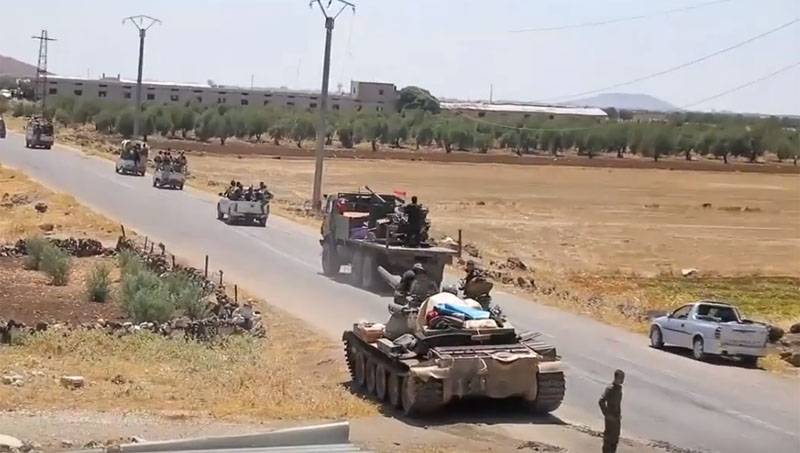 This kind of information is published by Lebanese media with reference to Syrian sources. In particular, it is reported that Syrian troops are going to leave those territories that they had previously liberated from militants. Have you made such a decision?
Even more resonant message: the Syrian troops "must leave the territories of the settlements of Khan Sheikhun and Morek (Idlib province)." Recall that Khan Sheikhun troops of Bashar al-Assad were released from militants several weeks ago. It is also necessary to recall that in Morek there is an observation post of Turkish troops, which turned out to be actually surrounded by Syrian troops.
After Morek was in the ring, Damascus demanded that Ankara coordinate all actions to supply this observation post with the Syrian and Russian military. Then Erdogan urgently went to the Moscow Region to "eat ice cream."
Lebanese sources claim that agreements on the (supposedly) withdrawal of Syrian troops from Khan Sheikhun and the north of Hama are the final agreements reached between Turkey and Russia. The talks were reportedly not easy.
According to some reports, the territories will be designated as a demilitarized zone.
If this is so, then I did not want to again find "militarized" militants in the "demilitarized" territory, calling themselves moderate opposition.
At the same time, it is worth emphasizing that there is currently no official confirmation of these data from the Syrian Defense Ministry.