In Kherson, an explosion occurred in a column of military equipment. This was reported by Strana.ua with reference to the website of the State Bureau of Investigation (GBR) of Ukraine.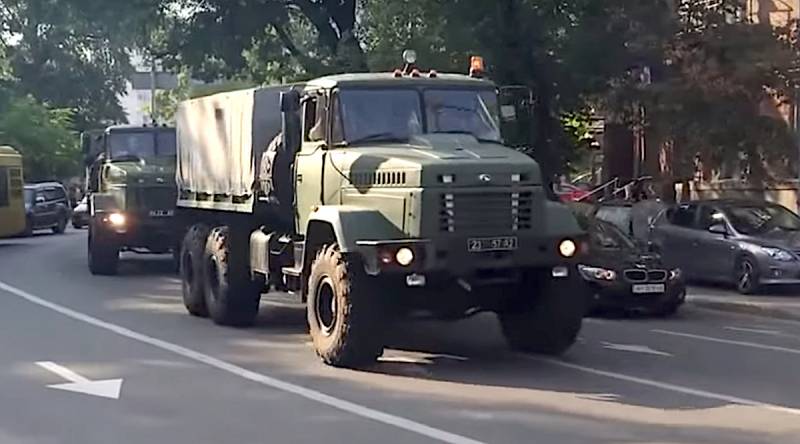 In Ukraine, an explosion occurred in a convoy of military equipment that was on its way to a new duty station in the Kherson region. According to the State Rescue Bureau, a trailer carrying fuels and lubricants exploded.
According to published information, the incident occurred around 2: 30 in the morning, on the night of 8 on 9 of September, on the M-14 highway, near the village of Zirka. Presumably, when a military unit changed its location from an old duty station to a new one, fuel and lubricants ignited in the trailer of one of the trucks, after which an explosion occurred. The documents of the RRG say that the damage was done on a particularly large scale.
It is noted that in the same trailer, the driver was transporting elements of dynamic armor, which as a result of the accident were completely destroyed. There are no casualties and victims of the incident. Based on the results, the investigating authorities opened a criminal case under the article "Careless destruction of military property that caused large-scale damage" (part 1, article 412 of the Criminal Code of Ukraine).
Accidents during the movement of equipment and property, as well as in violation of safety procedures (TB), are one of the most common causes of non-combat losses of the APU.