REN TV channel published a shot with the Su-34 bomber, which took part in a collision with another similar combat aircraft in the sky over the Lipetsk region. Recall that the incident occurred last week. Fortunately, the pilots survived and were able to bring the aircraft to the airfield after the collision.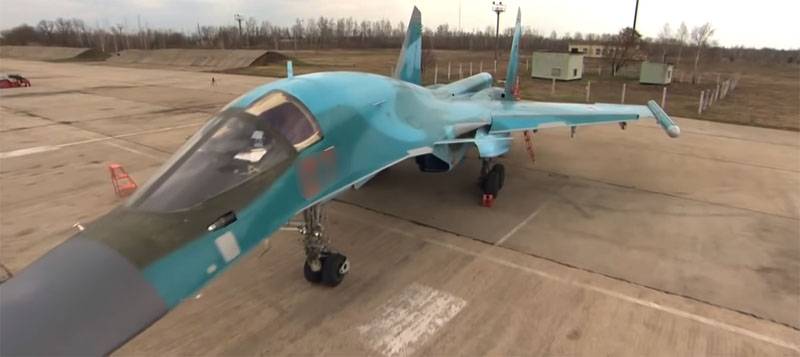 Aircraft (photo from the report
channel
below) received very serious damage.
So, the right wing of the Su-34 is significantly damaged, and the wingtip is literally torn out. In addition, the damage resulting from the collision affected the Khibiny electronic warfare complex.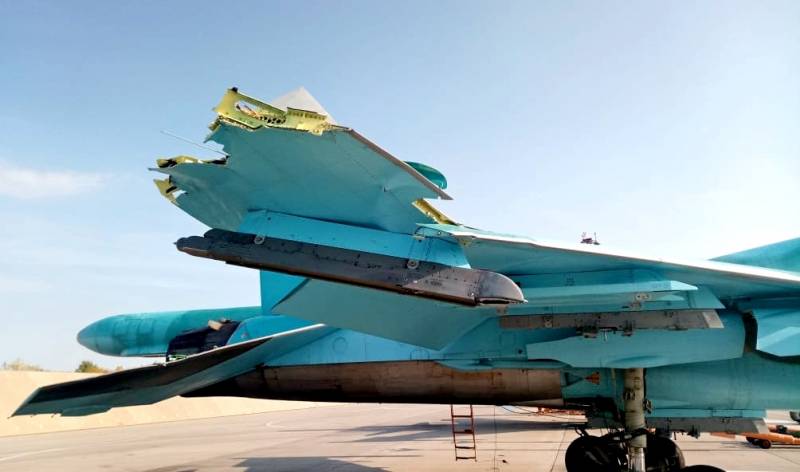 The fact that the plane landed successfully with such damage already speaks of the pilot's professionalism and the reliability of the aircraft.
According to some reports, one of the aircraft, in conditions of loss of visual contact by the pilot, hit a wing on the "flashlight" of another bomber. When the pilots realized that a collision had occurred, they simultaneously tried to push away the combat vehicles, but this led to a repeated mechanical impact. Earlier it was reported that the resulting debris fell into the Su-34 engine. Now both combat vehicles are in need of repair.
Some experts said that repairs could be "hung up" on crews that "made a mistake when flying in pairs." The Defense Ministry has not yet specified a specific amount of damage and does not comment on statements in the media about at whose expense the restoration of the bombers will be carried out.
A photograph in which the second plane participating in the collision would have been captured has not yet been published.