The Ministry of Defense of the Russian Federation continues to publish declassified archival documents on both the period of World War II and the events that preceded it. Today, the military department opened
Special section
dedicated to the so-called Molotov-Ribbentrop Pact.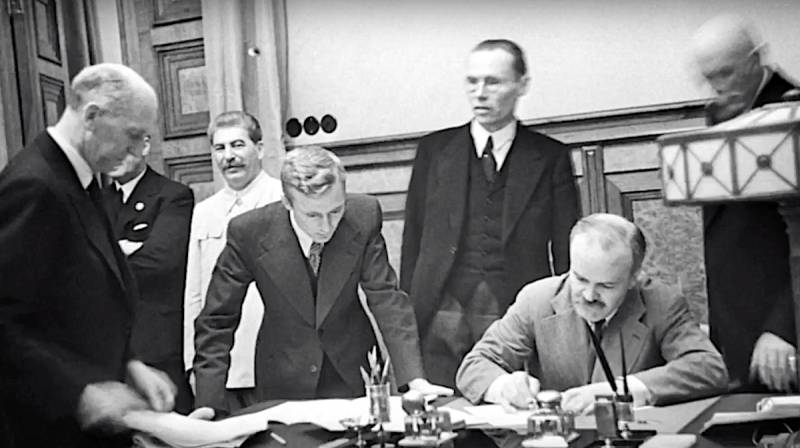 The Russian Ministry of Defense has declassified a number of new documents from the Central Archive of the War Department on the non-aggression pact concluded by the Soviet Union and the Third Reich in 1939. The publication of archival data was timed to coincide with the 80 anniversary of the signing of the contract.
Materials published for the first time reveal unknown details of world military policy on the eve of the war.
- pay attention to the Ministry of Defense of the Russian Federation.
The documents reveal a number of reasons why the USSR signed an agreement with Nazi Germany. In particular, the archives kept a memo addressed to the People's Commissar of Defense of the Soviet Union, written by the beg. General Staff of the Red Army Boris Shaposhnikov. The document, dated in the spring of 1938, gives an assessment of a possible union of Poland and the Third Reich. It is worth noting that, due to the secrecy of the information contained in it, the chief of the General Staff wrote the entire note, including the 31 sheet, by hand.
Possible union of Germany and Poland
In particular, it is noted that the high-ranking military then bothered not only the allied relations of Italy and Germany, but also the possible military alliance of the latter with Poland. A combined assessment of the combined forces of both states was also given: in total, about 7 were at their disposal
tanks
, about 4,5 thousand aircraft. The Third Reich had 96 infantry divisions, while Warsaw had 65 p.p.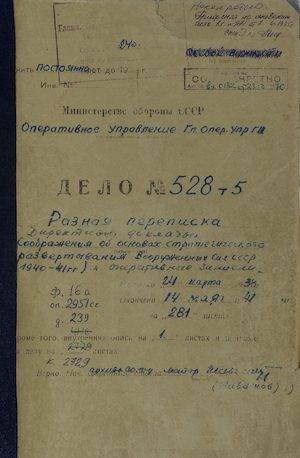 Poland and Germany are the most likely opponents
Poland and Germany in the note are called the most likely opponents of the Soviet Union in the West. At the same time, Shaposhnikov emphasizes that there is a high probability of war on two fronts. The most likely enemy in the East is Japan, whose forces, however, were significantly linked by military operations in China.
Nevertheless, the Soviet military leader notes that even in this case, the Land of the Rising Sun is capable of transferring up to 1400 tanks and 1000 aircraft, as well as up to 33 infantry divisions to Northern Manchuria. Boris Mikhailovich considered the western direction a priority.
In parallel, Moscow was negotiating with Paris and London on the formation of an alliance against Berlin. Back in May 1939, the People's Commissar of Defense Klim Voroshilov proposed transferring to the allied forces about 5000 aircraft and 136 divisions.
The documents show that suspicions of a possible agreement between Germany and Poland were reinforced by the latter's actions in Czechoslovakia (Poland captured the Tieszyn region and several other territories there). The USSR first of all tried to build a balanced position and form an alliance against Germany with the assertion of its interests in the field of state defense and border protection.