In Poland, a scheme was opened that allowed the Ukrainian "zarobitchans" (migrant workers) to work in Poland continuously for more than 30 days. Recall that at the moment there is a visa-free regime between Ukraine and the European Union, which provides for Ukrainians visiting Europe without a visa exclusively as tourists, but not for work. For those wishing to work in the same Poland, quotas are allocated that have recently been proposed to be reduced, since the Ukrainian labor force is dumping on the Polish labor market.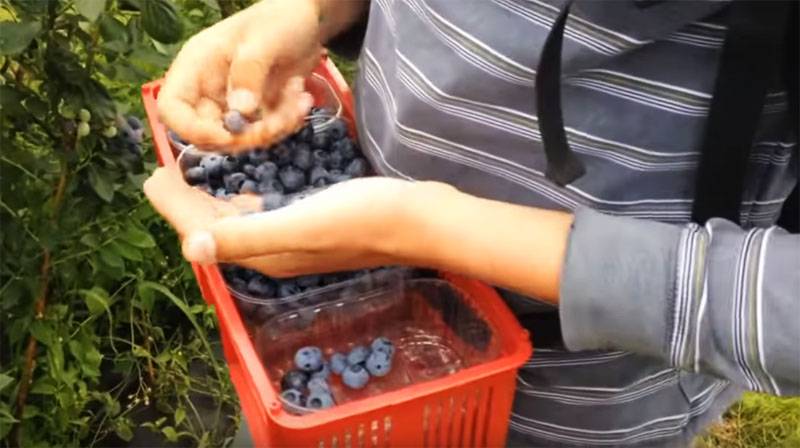 Ukrainian guest worker collecting berries in Poland
But the reduction in quotas for Ukrainian guest workers in Poland has not yet led to a real reduction in the number of "earned pay".
The Polish legal adviser, an expert in the field of labor relations Przemysl Ziszek says that many Polish employers who are interested in relatively cheap labor have learned to circumvent quotas.
According to him, entrepreneurs from Poland open subsidiaries in Ukraine, which receive the right to delegate employees to work in Poland. At the same time, Polish companies themselves formally conduct activities in Ukraine. Their main job is actually labor recruitment (recruiting).
Now, the Polish authorities decided to create a real barrier for Ukrainian guest workers, paying attention to the option of entry for migrant workers, which is described above. Polish employers who have representative offices abroad will be obligated to confirm that their main activity is carried out precisely outside of Poland. If it turns out that the placement of workers in Poland is the only occupation of the company, then both the employees and his employer will have to pay additional contributions and taxes in Poland during the placement.
According to some reports, this legislative initiative could lead to the fact that Ukrainian migrant workers, and companies involved in the recruitment of labor in Ukraine themselves, can lose up to a third of their income. Poland plans to send these funds to its budget, hoping in parallel to reduce the number of foreign workers on its territory due to the fact that not everyone wants to go to work in Poland in the event of a significant decrease in earnings.