In the US, they announced that they will use the B1 strategic bombers as carriers of hypersonic
weapons
. At the beginning of 2019, the U.S. Air Force was listed as the 61 B1 bomber, but a recent Pentagon report showed that most of them are either under repair or preparing to be delivered for repair and maintenance.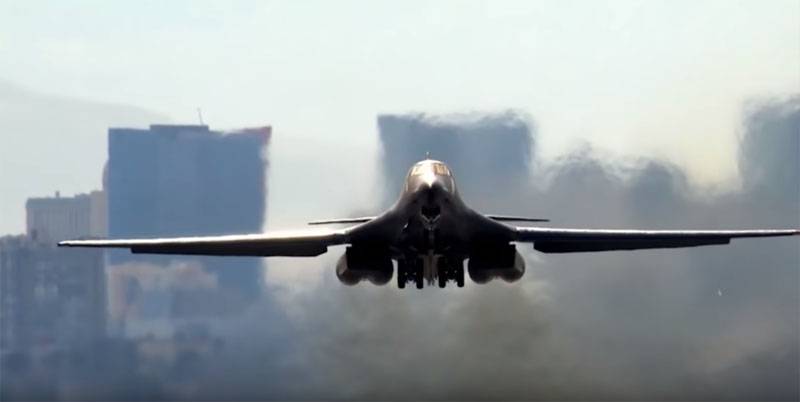 It is planned to attract industry partners to integrate hypersonic missiles with the B-1B Lancer.
At the same time, one of those responsible for the B-1B Lancer modernization program in the US Air Force, Lt. Col. Dominic Ross, noted that "the United States is committed to a strategic offensive arms reduction treaty, and therefore the B1 will not have nuclear warheads in hypersonic weapons." This statement was made during an inspection of the Edwards Air Force Base in California.
Dominic Ross noted that today all possibilities to expand the range of ammunition use on this strategic supersonic bomber are being considered. According to him, today it is 24 type of weapons.
Ross:
We plan to bring this figure to 40. And it is very important to choose the type of pylon (suspension unit) in order to turn the bomber into a carrier of hypersonic missiles.
Also, as stated, the option of placing hypersonic weapons in the internal compartments of the strategic bomber is being considered. To do this, we study the possibility of using a dynamic internal bulkhead between the compartments - in order to separate the various weapons and use one or another of them to carry out a combat mission.