In the next issue of Agitprop, Konstantin Semin touches on the problems of investments and the investment climate in Russia against the backdrop of the Eastern Economic Forum in Vladivostok.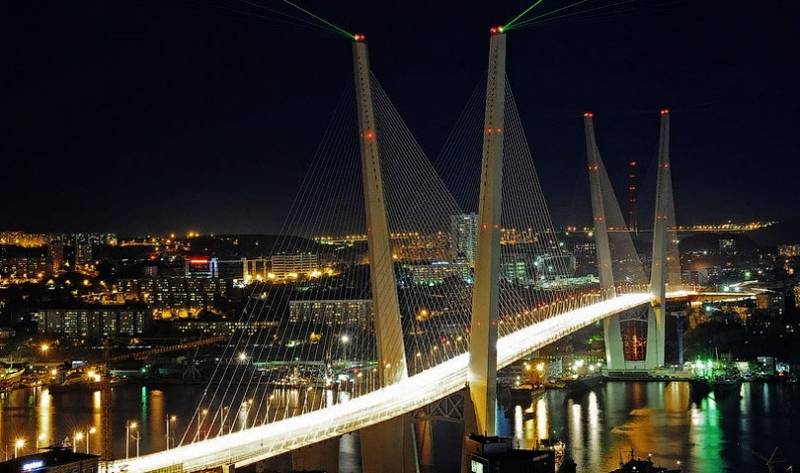 Konstantin Semin begins with a story about the mistake made by the organizers: instead of the Russian cable-stayed bridge in Vladivostok, a similar bridge in Bangkok was depicted on the VEF-2019 souvenirs.
The observer compares the economic performance of the Far East under the previous and current authorities. In this case, the "former" authorities are understood as Bolsheviks.
Semin:
Starting indicators are similar. The Bolsheviks went to the Far East after foreign intervention and civil war. Today's leaders received about the same inheritance from Yeltsin.
The program provides excerpts from the book "
History
Of the Far East of Russia ", which states that at the first stage of the existence of Soviet power, the Far East was in fact a raw materials appendage of foreign states - primarily Japan, which exported fish, timber, and minerals. It is noted that in 1919, almost 11,5 thousand pounds of gold worth almost a quarter billion rubles were exported to the USA, England, France and the same Japan.
It tells about the creation and work of the so-called Dalplan, a commission that, with the advent of Soviet power, was supposed to assess the state of the Far East and decide on a plan for effective development.
Presented is a comparison with today, including investment issues.