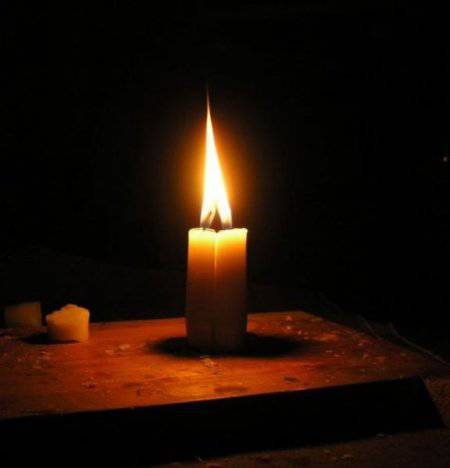 In Russia today announced the Day of Mourning in connection with the tragic events in the Kuban and major accidents with Russian pilgrims in Ukraine. The corresponding decree was signed on the eve of President Vladimir Putin. On the whole territory of the country, as well as in the overseas representative offices of Russia, national flags will be lowered. It was recommended that cultural institutions and state-run television channels refrain from showing entertainment programs.
Krasnodar Territory also grieves - today, by decision of the Governor Alexander Tkachev, is also declared a day of mourning. It can be rightfully said that the Kuban is experiencing the worst and most devastating flood in these days.
history
. Even the tragic 2002 year doesn't compare with the element that on July 6 in a matter of hours struck three districts of the region at once. At first - Gelendzhik, then, already at night - Novorossiysk and especially Krymsk in the full sense covered rivers of water from the mountains.
The number of victims of the tragedy is growing. According to the latest data, 171 people died as a result of a severe flood. Most of the dead - residents of the Crimean region. The first funeral of the victims took place the day before. The head of state visited the site of the tragedy in Krymsk. At the meeting, which was held by Vladimir Putin, it was decided to build new houses for all who lost them.
From the regional budget will be paid to all victims for 10 thousand rubles for the most necessary, so that people can live now. In addition, all victims will be paid 50 thousand rubles from the regional budget and 100 thousand rubles from the federal budget for each family member. The families of the victims will also be paid 1 million rubles from the federal budget and 1 million rubles from the regional budgets. Upon the mass death of people, a criminal case was initiated and is being investigated under the Criminal Code of the Russian Federation "Causing death by negligence to two or more persons."
7 July was another tragedy. On the 119 km of the Kyiv-Chernigov highway, it drove into the oncoming traffic and the Neoplan bus, which carried Russian pilgrims from Velikiy Luk to the Pochayev Monastery in Ukraine, turned over. According to preliminary data, the driver violated the rules of the road. As a result, 14 people died, 29 suffered. A total of 43 people were on the bus. Some of the victims were sent for treatment to Moscow, and some to Pskov, from where a group of pilgrims went on a tour. The bus driver was detained and placed in a temporary detention center in Chernigov. In the Pskov region, according to the decision of the head of the region, Andrey Turchak, a three-day mourning has been declared since July 9.