A couple of days before the signing of the final agreement between the United States and the Taliban (* banned in Russia), Donald Trump made an unexpected decision.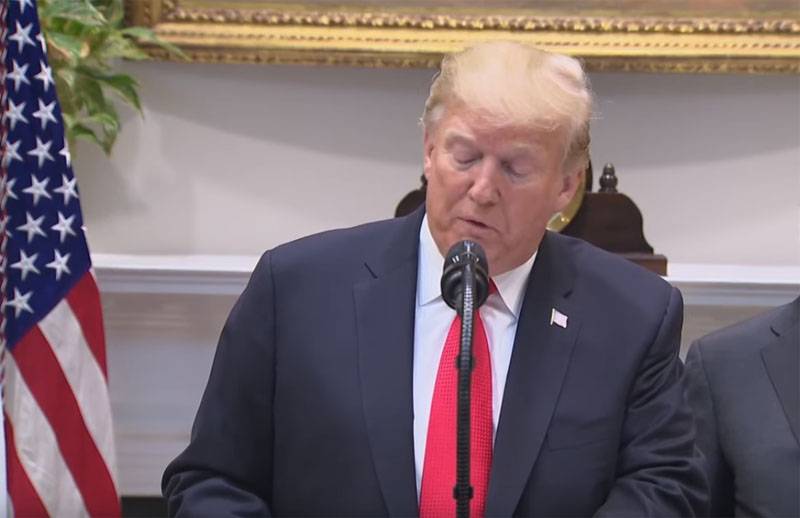 The President of the United States canceled further negotiations with the Taliban, as reported on his Twitter microblog. At the same time, they learned in the world that Trump had originally planned to receive in his residence in Camp David in the near future not only the President of Afghanistan Ashraf Ghani, but also the Taliban leaders, who until recently participated in negotiations in the capital of Qatar, Doha.
Trump:
I canceled the peace talks with the Taliban.
In the US, this decision of the president was perplexing, since just a day before its adoption by Trump, US negotiators said that the agreement was ready for signing.
Why did Trump decide to refuse further contacts with the Taliban?
According to the American president, this is due to a series of attacks that have recently been carried out by the Taliban. In one of these attacks, their troops lost contingents of the United States and Romania ("VO" reported this in one of the recent
news
materials).
What was the essence of the negotiations that were eventually blocked by Trump?
The Taliban insisted on the withdrawal of American troops and at the same time gave guarantees about the cessation of terrorist activities in the country. At the same time, they intended to put their people in the Afghan authorities.
Trump:
They (the Taliban) carried out an attack in Kabul. If they cannot guarantee the cessation of attacks even during negotiations, then what guarantees can they speak of as a whole?