Start giving birth at thirteen to be in time!
To be honest, I still cringe internally after hearing the expression "two percent." The reason is the former prime minister of the Russian government, Mikhail Kasyanov, nicknamed Misha Two Percent. Such was, according to rumors, his rate in making some decisions - two percent of the project. And since then, it's worth somewhere to hear about these notorious "two percent", I immediately see a certain "corruption component" ...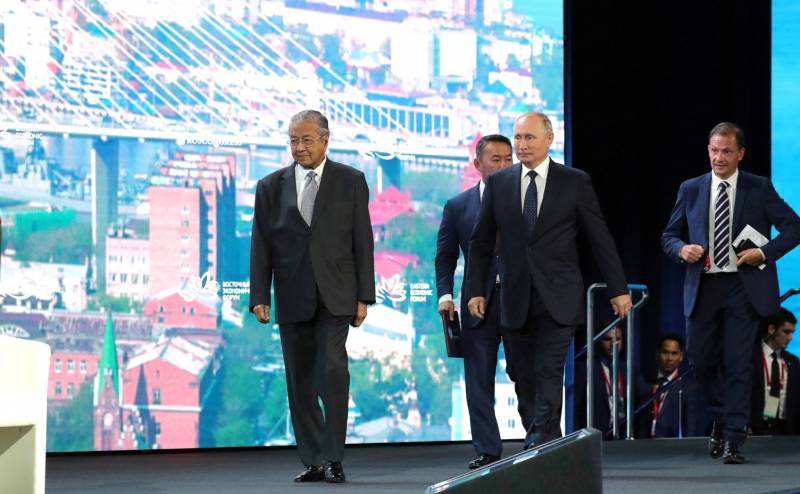 But this time, the excuse seems to be good. Let me remind you: Russian President Vladimir Putin during the Vladivostok Economic Forum announced a reduction in mortgage rates for the Far East. Now it will be equal to these very two percent, which will very, very make life easier for those who want to take a mortgage loan for housing in the Far East.
But let's immediately make a small clarification: this innovation will affect (meaningfully say "bye") not all Far Easterners, but only "young families with many children" and those who participate in the "Far Eastern Hectare" program. And this dramatically changes the picture: instead of a very good, competent step, we get the usual economic initiative for us, castrated to almost a lethal state.
Why am I convinced that the train of thought itself is correct in this case? Well, it's very simple: firstly, as a result of this initiative, thousands and thousands of Far Easterners would receive real and great relief, and secondly, the money invested in a mortgage would earn in the region itself, creating jobs there en masse, reviving economy, working to increase salaries and so on.
Regarding relief for citizens, only a few figures. At existing mortgage rates, switching to a two percent rate would lead to a decrease in monthly payments by ten to fifteen thousand rubles per month for loans from 2,5 to 3 million rubles. Agree, it sounds good even for families where both spouses have a normal job with a good and timely payment. In addition, this, in principle, would be a good way to invest money: at an inflation rate of 4%, a rate half as low would lead to an actual reduction in the cost of housing for citizens, taking into account the entire payment cycle, by very serious amounts.
In principle, all this remains now, but in some miserable volume. As for the pluses for the economy as a whole, they, alas, with this approach tend to zero. The total number of mortgage loans issued in Primorye and the Khabarovsk Territory from January to July amounted to 7,7 and 6,3 thousand, respectively. According to this indicator, they are approximately at the level of not the richest regions of the central zone of Russia, but it must be borne in mind that in the Far East they are absolute and unconditional leaders, it is unlikely that all other regions and regions of the region taken together will bypass them. And frankly, this is too little to actively stimulate the region's economy.
It seems not a gift. Many are willing to pay
Reducing the mortgage rate to two percent could, possibly, significantly increase the demand for mortgages in the Far East. With all the possibilities arising from this, which are mentioned above. And you need to keep in mind that this would not be a pure gift to the population - nevertheless, the borrowers would pay the bulk of the loan over time themselves. That is, this is a great way to attract private citizens' investments into the economy, and directly, without various instruments such as deposits, securities, and so on. The state, constantly complaining about the lack of investment, seems to be happy to seize on such a prospect, especially since it is fully consistent with the policies pursued in the Far East.
Alas, a much more cautious option has been chosen so far, in which our precious "stabilization funds" will not suffer. Perhaps this is really only a temporary measure, for the period of accumulation of information and a more detailed study of the entire program. But we all know that in Russia there is nothing more permanent than temporary. And from this knowledge it becomes a little alarming ...
Frankly, I do not have statistics on how many "young large families" are in the Far East. According to personal feeling - not enough. At first I wanted to say that they were not there, but suddenly I remembered about my neighbors from sunny Central Asia. Settled in my porch about three years ago - calm, quiet, outwardly quite pretty. They had no children at that time. But now the oldest one is already running around with her small backpack around her mother, her brother is sitting on the arms of her mother with an important look, and one more, until it is clear who will get out of her mother's belly soon.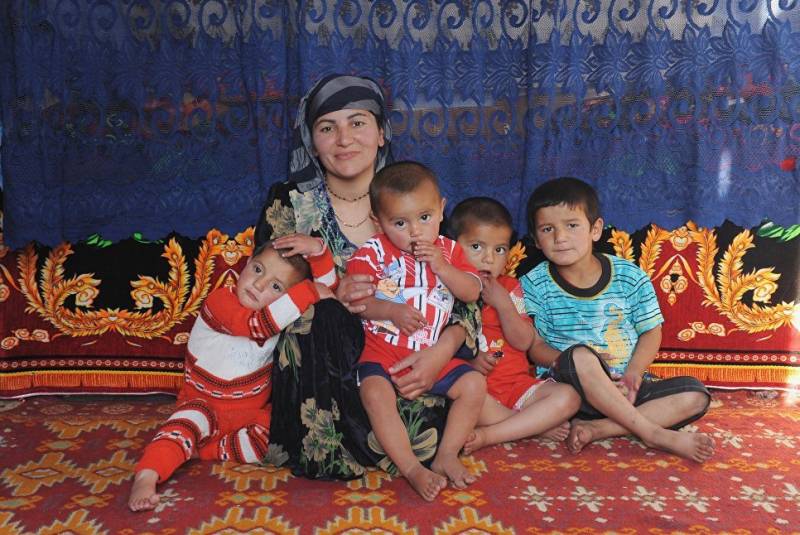 Children do not seem to speak Russian. Yes, and from my mother I have not yet heard a coherent Russian speech. And although I strongly wish them good health, the insidious question still revolves in my language: "Vladimir Vladimirovich, is this your new program, is it for these guys? Will they strengthen our presence in the Far East? Or for whom? Who fits the definition of "young large family", you can find out? "
Do not rush - you make people laugh ...
No, I understand: expensive. Nevertheless, I would venture to argue with this, because the country has accumulated a lot of money. Moreover, this is beneficial, since construction, like no other industry, is tied to the national economy. We may have weak positions on some types of construction equipment and finishing materials, but otherwise everything is done with us, even if it is under foreign licenses or by foreign companies. By investing billions or even tens of billions of dollars in a mortgage, we will simultaneously attract hundreds of billions from citizens and companies, which can guarantee Russia a good economic leap.
Therefore, one must be careful, but how? That's right: first, carefully, slowly, start the program in the Far East, but for all its residents. Then, after a couple of years maximum, include Siberia in the program. And after another year or two, extend it to all of Russia.
This will be a cautious, but more or less adequate option ...
And what is happening now is a bit like the desire to buy a breeding bull, and castrate it so that it does not misbehave. Then we will have a breeding bull and patriarchal peace on our collective farm. True, the cow herd will not improve, but who cares about such trifles, right?
Perhaps someone will point out that Putin's announced mortgage subsidy program will directly affect those who received a plot in the Far East under the Far Eastern Hectare program. There, they say, as many as 70 of thousands of sites were dismantled, now the immigrants will deploy!
This is true, but I'll tell you a secret: the number of people who "staked out" their land and the number of people who actually moved to the Far East differ so much that you can't really count on this program. Therefore, I will not even discuss the degree of their participation in the new mortgage lending program.
I'll simply note: the idea voiced by the president is very good in itself. Still a little courage in its implementation, and she would not have a price. But for now, unfortunately, the mood is more skeptical.