The tactics of group attacks by direct fire of self-propelled artillery 2С5 "Hyacinth-S" was developed during the artillery exercises of the combined arms army of the BBO. This was reported by the press service of the Ministry of Defense.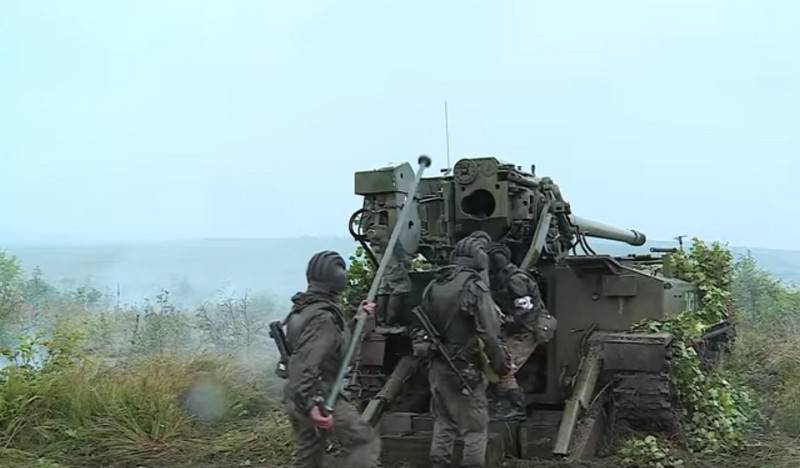 Direct-fire multiple-shot shooting of self-propelled guns 2С5 Hyacinth-S was fired at the Trirechye training ground in the Amur Region during field artillery of the combined arms army of the BBO. The defeat of targets located at a distance of up to 2 kilometers from the positions of self-propelled guns was carried out in difficult weather conditions. As noted in the military department, one volley of self-propelled guns "Hyacinth-S" was enough to destroy an entire tank unit.
To destroy the conditional enemy's tank unit, one salvo of several large-caliber guns was enough for the gunners. Also, the gunners fired a "sniper" single fire on several important tactical targets with HE shells
- said in a statement.
As explained in the Ministry of Defense, the tactics of group strikes are guaranteed to stop the attack on the breakout areas. The power of such attacks is not able to withstand any standing and arming and promising equipment.