In Russia, work has begun on the creation of new parachute systems that will avoid the death of military personnel when splashed onto water. Research and development work is carried out by the Technodinamika holding (part of Rostec). This was reported by TASS with reference to the press service of the holding.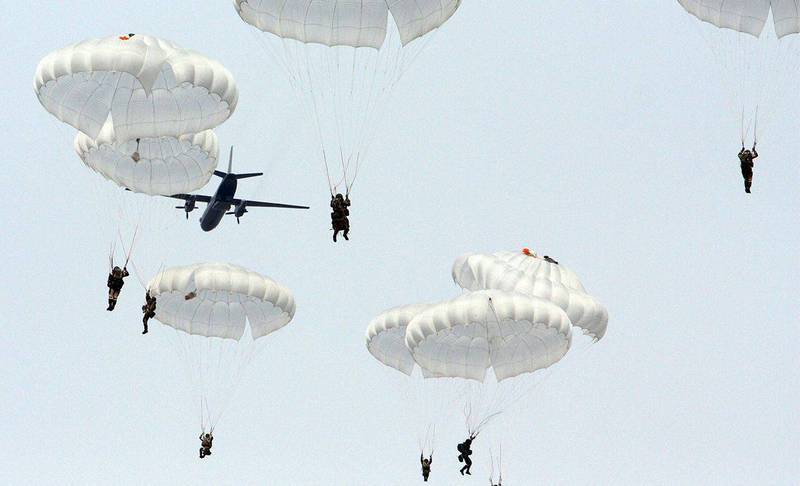 The Research Institute of Parachute Engineering, part of the Technodinamika holding, has begun development work on the creation of a new parachute, which will help to avoid the death of military personnel in the water. During the work that has begun, several solutions have already been proposed that allow you to quickly get rid of the suspension system and the canopy of the parachute when landing on the water surface. As one of such methods, the use of quick-release carbines is proposed. At the same time, in order to avoid involuntary opening by accidental pressing, they will receive additional locking devices.
One of them is quick-release locks on the free ends of the parachute system, which allow you to quickly be released from the parachute system, as well as quick-release carbines
- said the CEO of Technodynamics Igor Nasenkov.
Among other options that can save from death during splashdown, the inclusion of a special buoyancy element in the design of the parachute, which is automatically inflated when it enters the water, is considered.
The press service added that the rescue system during splashdown will be used not only on new, just created parachute systems, but the parachutes already used in the troops, including the D-10, will undergo appropriate modernization.
Earlier it was reported that the Research Institute of Parachute Engineering begins testing the new D-14 Shelest parachute, designed specifically for use with Ratnik equipment. The design of the D-14 "Rustle" allows fighters to engage in combat and fire from a regular infantry
weapons
while still in the air.