The real threat to US forces deployed in outer space is Russia; Moscow's actions pose a threat to the commercial and military interests of the United States in outer space. This was stated by Chairman of the Committee of Chiefs of Staff of the American Army, General Joseph Dunford.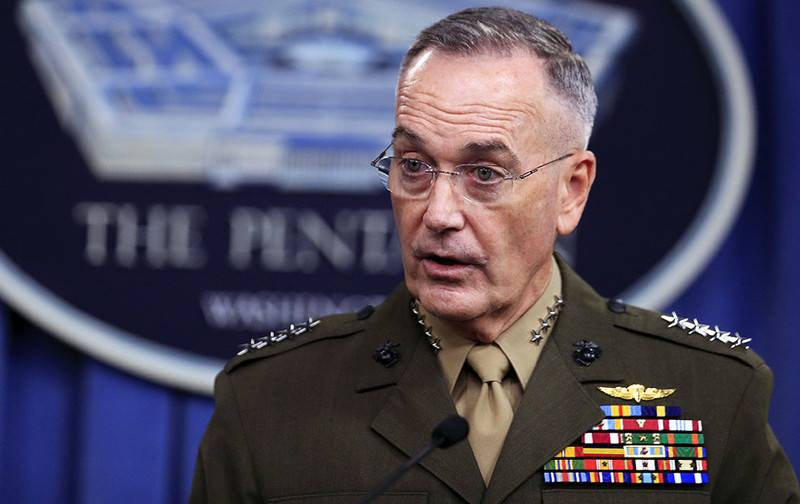 Speaking at the non-governmental Council on Foreign Relations, Denford, in particular, accused Russia of creating a real threat to US forces deployed from outer space. According to him, Russia's actions threaten not only the commercial, but also the military interests of the Americans. Also among the opponents of the United States in outer space, besides Russia, are China, which is rapidly developing its space program, as well as Iran and the DPRK, which "have sufficient potential" to create US problems in space.
In the 1990 years, when we deployed significant forces in space, we proceeded from the fact that we did not have rivals in space. Today in space rivalry unfolded
- declared the general.
Earlier it was reported that the United States Space Command was created in the Pentagon structure, which will be responsible for all American programs related to space. Speaking at the official launch ceremony of the Space Command, US President Donald Trump said that space is becoming the next area of ​​warfare, where the United States must provide leadership for many years to come.