The post of Alexander Khodakovsky is actively discussed on the network, related to the features of the first Leningrad military-sports game "Together is stronger". The games were timed to the Day of Solidarity in the fight against terrorism - September 3.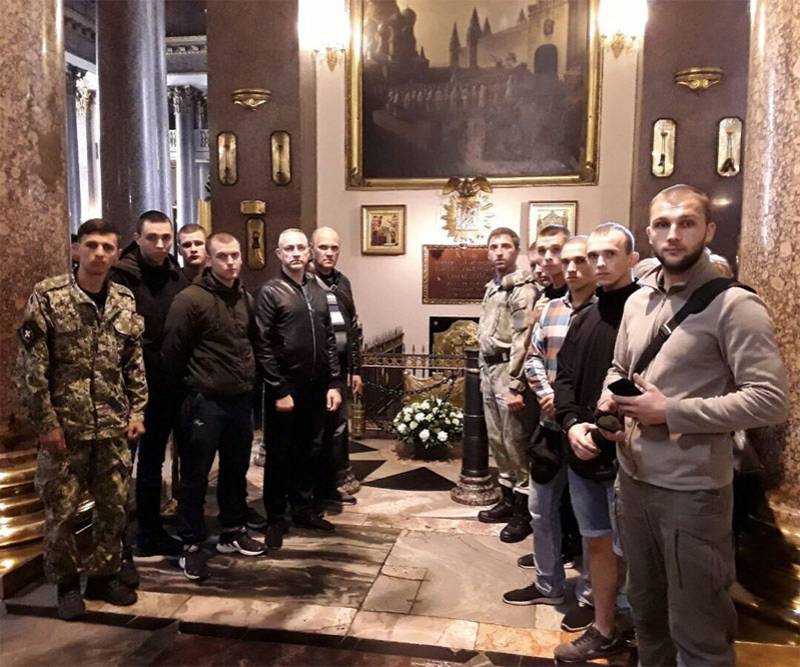 Military sporting events took place on the territory of one of the military units in the Vsevolozhsk district of the Leningrad region. In total, about 200 people from the mentioned region, as well as from Dagestan, took part in them.
According to Khodakovsky, the team from the Donetsk People's Republic was not allowed to play. The guys arrived in St. Petersburg, but, as stated on the network, they were forbidden to go to the general building, allowing them to compete only outside the unified program - "just arrived."
Alexander Khodakovsky:
It was difficult in our conditions to equip the team and deliver it to the place, so the ban on participation was not very well accepted ... Well, okay - then the guys visited St. Petersburg and visited the grave of Kutuzov.
It is further alleged that there were no comments from the organizers of the event regarding the non-admission of Donetsk guys to the general competitions. As a result, it was noted that the name of the military sports game "Together Stronger" looked somewhat strange in such a situation.
Participants in military sports games
Meanwhile, several people in the comments on the post claim that this is a fake. And these statements provoked negative emotions, for example, from the organization of the KSPN (
Coordination Center for New Russia
).
In this regard, the organizers of the event (the Committee on Youth Policy of the Leningrad Region) should give a detailed public response about the participation or non-participation of the team from the DPR in the tournament, which was originally aimed at patriotic education of youth, and comment on the claims that arose. Did the organizers know that the guys from Donetsk will come to the "Together Stronger" games?