Representatives of the Russian branch of the notorious Greenpeace gave an interview to Ukrainian media about the incident in the Russian Nenoks. Rashid Alimov, the head of the project for the energy department of the aforementioned environmental protection organization, considered that he had reason to doubt the conclusions published by Rosatom.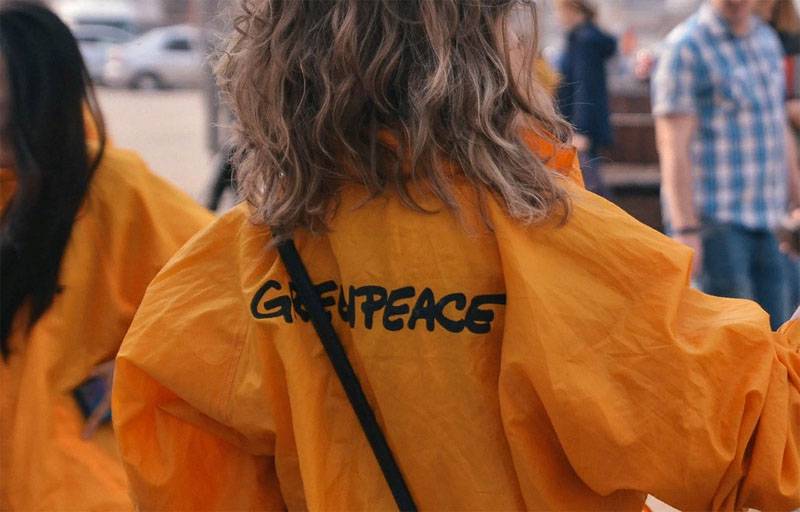 Recall that Rosatom, in a publication on the accident in the Arkhangelsk region, noted that a short-term increase in the radiation background near Severodvinsk could arise due to the situation with radioisotope power sources.
According to Alimov, he doubts such a conclusion.
Alimov:
Most likely, this is a reactor.
A number of further statements by Mr. Alimov from Greenpeace made for the Ukrainian portal Obozrevatel were more streamlined. The Ukrainian interlocutor asked Alimov, could it be an accident with the Petrel complex?
R. Alimov:
This is one of the versions. Several were voiced. But we do not give ratings. Our main goal is to assess the risks to nature and man.
The representative of Greenpeace, commenting on the words "Rosatom" about radioisotope power sources, switched from the words about the "reactor" to a discussion of the concept of RTGs. These are capsules - radioisotope thermoelectric generators that were used back in the USSR. According to Alimov, they were used in some Soviet lighthouses, where the decaying element was strontium-90.
Greenpeace representative:
Later a lot of effort was put into disposing of it.
And again about the reactor:
But the data from the Roshydrometcentre indicate that inert radioactive gases were released. And all this, most likely, can come from the reactor.
There is one question to all this publication in the Ukrainian media: why are Ukrainian reporters so interested in the environmental situation in the Arkhangelsk region of Russia and do not care at all in the Kiev region of Ukraine, where a huge repository is created for European nuclear waste in the contaminated area in the exclusion zone near Chernobyl ? Yes, and Greenpeace is silent about this.