The latest promising American stealth bomber B-21 Raider, designed to replace the entire existing bomber fleet
aviation
The US Air Force will most likely be able to shoot down enemy fighters. This is written in an article for Air Force Magazine, Major General Scott L. Pleus, reports
Naked Science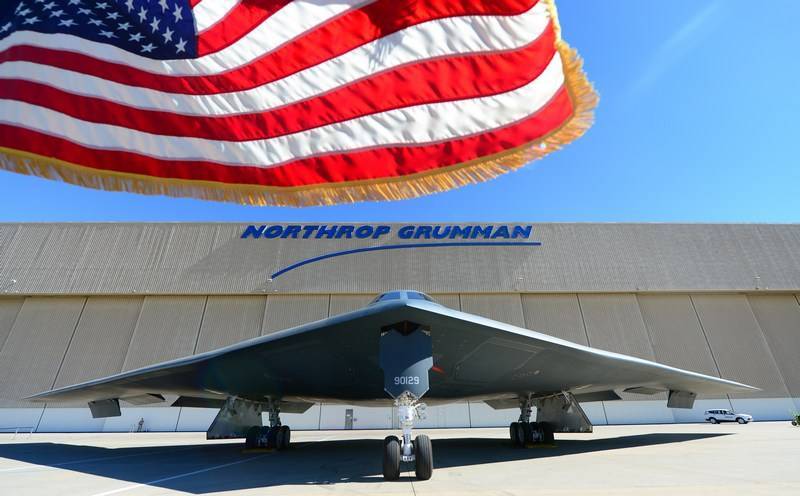 In his article on a promising American bomber, Major General said that the B-21 will have new ways of self-defense and that he will be able to use air-to-air missiles, which will probably help him in the fight against enemy fighters when performing combat tasks. Earlier, the U.S. Air Force noted that the B-21 Raider is a long-range aircraft with enhanced survival capabilities in combat, able to penetrate into the area guarded by enemy air defense systems and carry out strategically important missions.
The B-21 aircraft is a new-generation strategic bomber for the US Air Force, which in the future should replace all aircraft of this class that are in service: B-1B, B-2 and B-52H aircraft. The new bomber is designed according to the "flying wing" scheme, it will be subtle and subsonic. Most likely, to reduce the cost of the design, the combat radius and the number of weapons on board will be reduced. The cost of one B-21 is expected in the region of 500 million dollars.
Its exact dimensions have not yet been disclosed, but it is known that it will be smaller than the American "strategist" B-2 and more than the UCLASS project deck-mounted drone.
As the Deputy Chief of Staff of the United States Air Force, General Stephen Wilson, stated, the first flight of a promising bomber will take place at Edwards Air Force Base in California in early December 2021.
The US Air Force command expects that the first B-21 Raider bombers will go into service in the middle of the 2020's. According to available information, it is planned to purchase at least one hundred new aircraft, which should gradually replace the outdated strategic bombers of the US Air Force.