In the Leningrad region, Russian-Serbian tactical exercises with live shooting started. The main task is to develop interaction between departments of different countries. This was reported by the press service of the Ministry of Defense of the Russian Federation.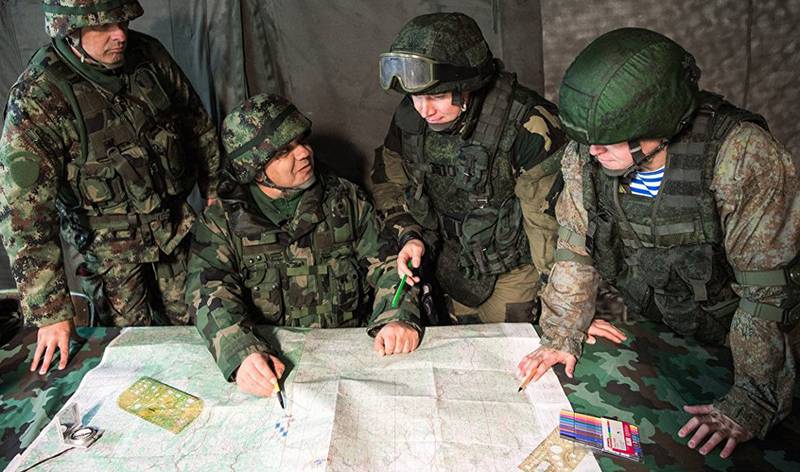 Russian-Serbian tactical exercises began on the territory of the Kirillovsky training ground of the Western Military District. On the part of the Armed Forces of Serbia, the personnel of the mechanized battalion take part in the exercises, on the part of Russia - units of the Krasnoselsky motorized rifle brigade, army brigade
aviation
Engineer and Engineer Regiment, part of the ZVO. In total, more than one thousand troops and about 200 units of military and special equipment.
The servicemen of the two countries will work out the issues of interaction during the work of the joint headquarters, reconnaissance, maneuver defense, and the engagement of a conditional enemy
- it is spoken in the message of the Ministry of Defense.
As noted in the military department, during the exercises, the units worked out a joint march and repelled the attack of a likely enemy, during which they conducted live firing of air defense systems,
tanks
T-72B3, self-propelled guns "Msta-S", MLRS "Grad", as well as grenade launchers and heavy machine guns.
The exercises were monitored by reconnaissance drones, which in real time transmitted data to the joint headquarters that led the exercises. High training of units of the Russian and Serbian armies that successfully hit the targets of a potential enemy is noted.